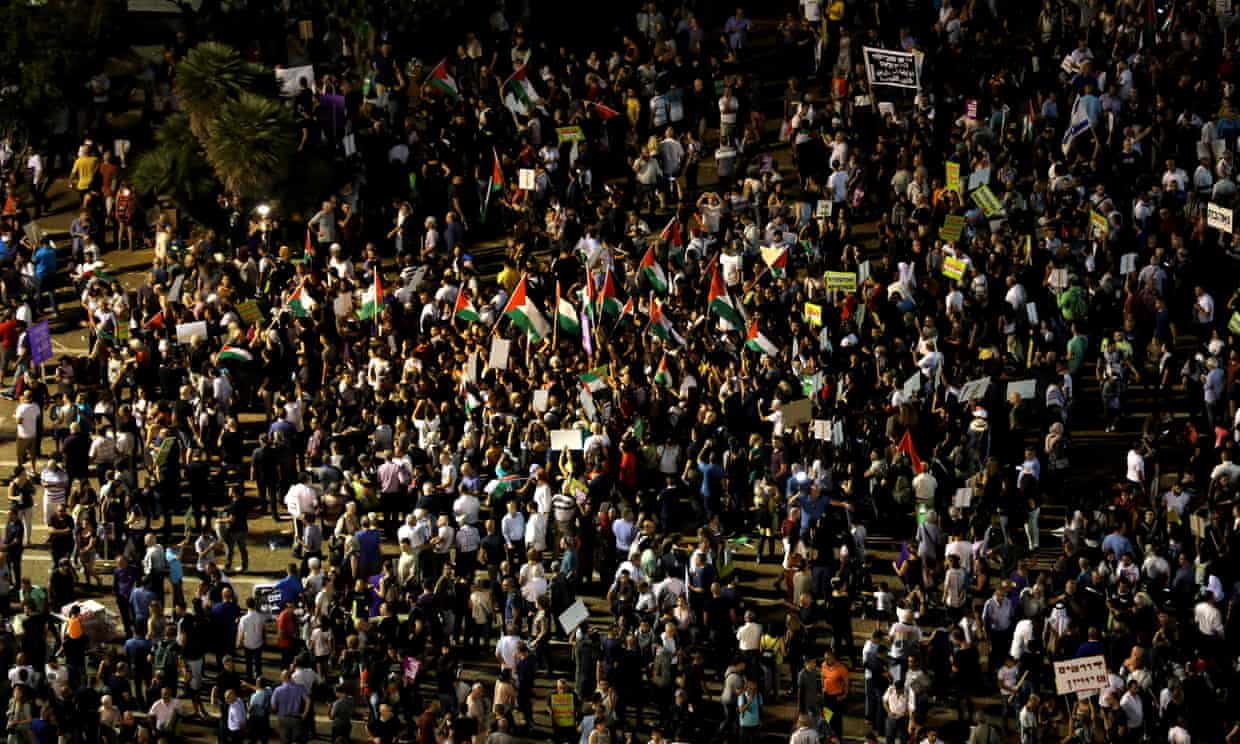 Tens of thousands of Arab Israelis and their supporters protested at a rally in central Tel Aviv on Saturday against a law declaring Israel the nation state of the Jewish people.
Israeli Jews also joined the demonstration, the second since last Saturday, when thousands from Israel's Druze minority took to the streets in Tel Aviv to denounce the law they say makes them second-class citizens. Protesters waved Palestinian and Israeli flags at the rally, which Israeli state television said drew a crowd of more than 30,000 people.
Several clauses contained in the law that passed last month are sources of concern, especially since the text is part of Israel's so-called basic laws – a de facto constitution. It makes no mention of equality or democracy, implying that Israel's Jewish nature takes precedence – something for which Israel's far-right politicians have long advocated.
One section refers to Israel as the historic homeland of the Jews and says they have a "unique" right to self-determination there. Other sections make Hebrew the sole official language, downgrading Arabic to special status, and define the establishment of Jewish communities as in the national interest.