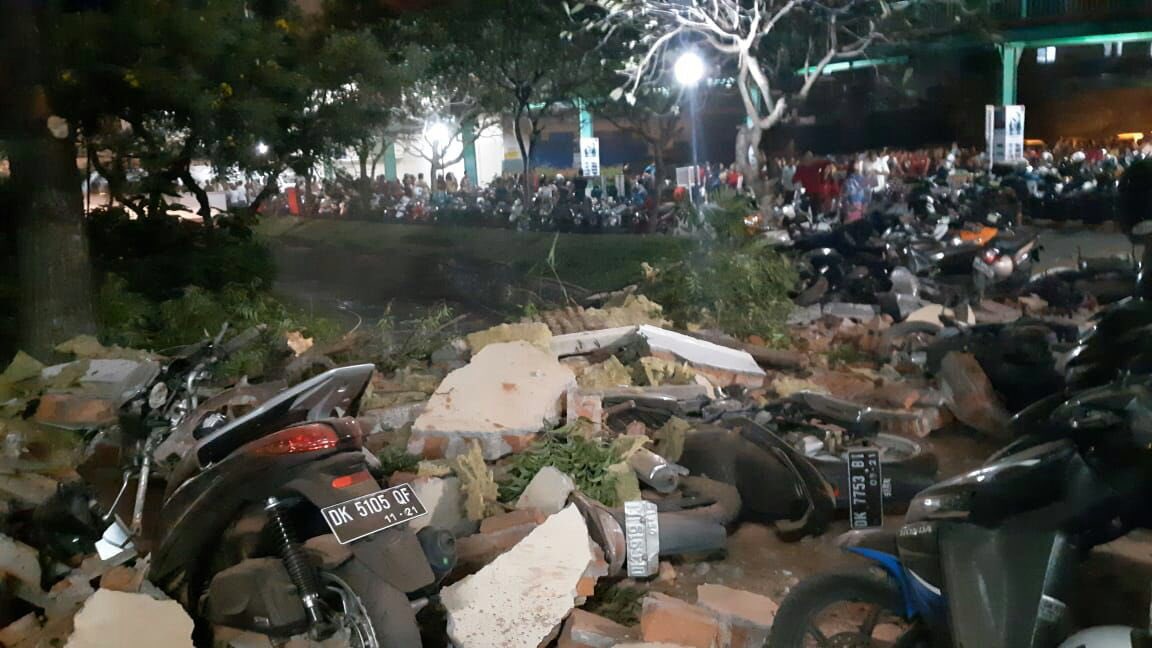 The death toll rose to 82 after a magnitude 7.0 earthquake rocked the Indonesian island of Lombok and on nearby Bali on Sunday, damaging buildings, sending terrified residents and tourists running into the streets and triggering a brief tsunami warning.
Social media posts from the scene showed debris piled on streets and sidewalks. Hospital patients, many still in their beds, were rolled out onto streets as a safeguard against structural damage to the hospital buildings.
"Back in the house now. That was an attention getter," tweeted @Bali_chris. "Strongest quake we've felt in the 13 years we've been here. Much stronger than the last one in Lombok that we felt in Bali. Hope everyone in Lombok is safe."