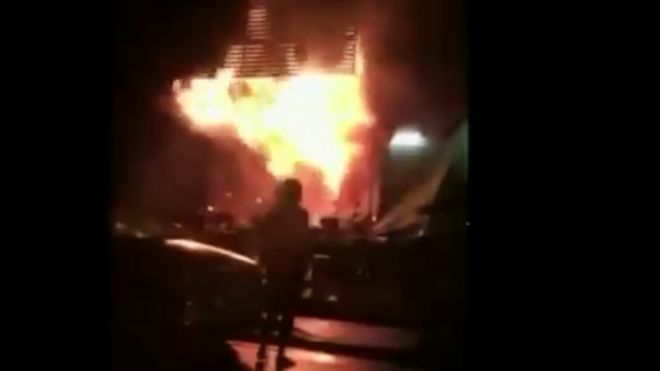 A fire at a karaoke bar killed 18 people Tuesday in the Chinese province of Guangdong, police said.
The fire took nearly 30 minutes to put out. Little was left of the three-story structure once firefighters got the blaze under control, The New York Times reported.
In addition to the deaths, five people were injured.
"According to a preliminary investigation, the blaze was arson," Qingyuan police said in a statement. "Currently, the public security authorities are stepping up their investigation."