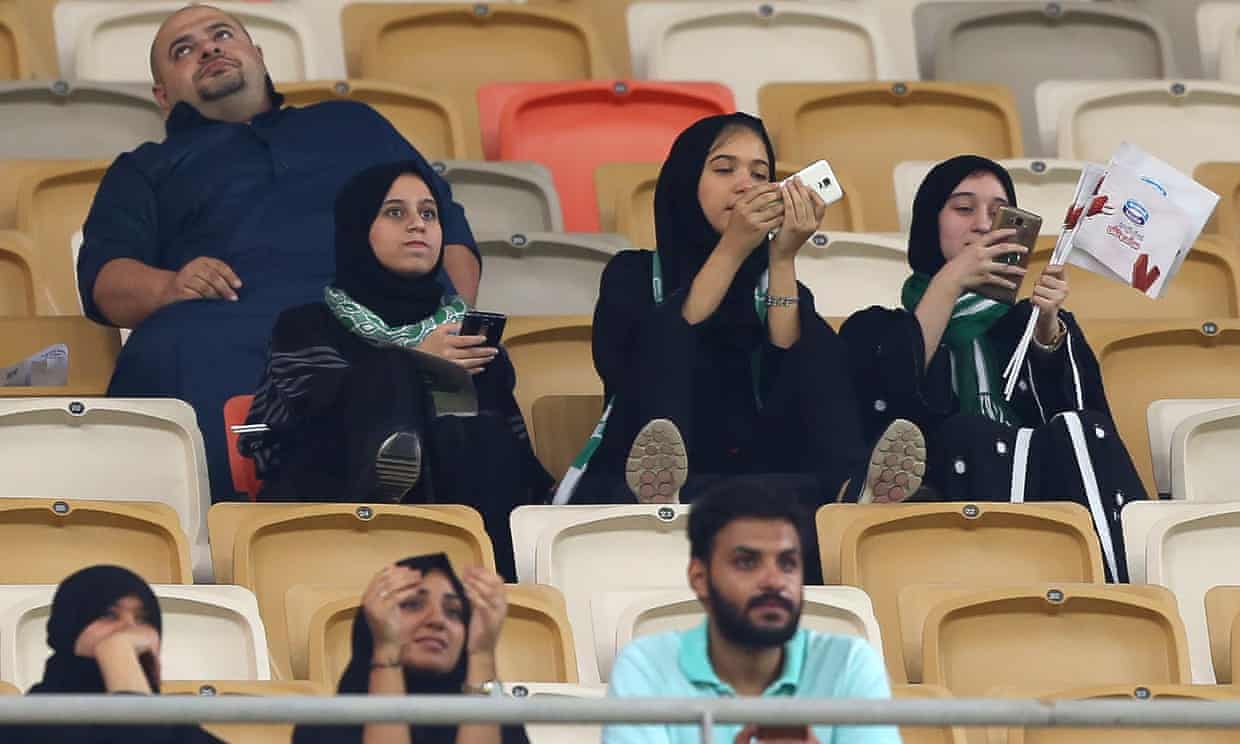 Saudi women have attended a football match in Saudi Arabia for the first time, as part of reforms spearheaded by the kingdom's crown prince.
Female football fans wearing scarves and waving flags took their seats at the King Abdullah Sports City stadium in Jeddah for Al-Ahli's match against Al-Batin in the Saudi Pro League. However, the women had to enter through designated turnstiles for women and families.
Lamya Khaled Nasser, a 32-year-old from Jeddah, told Agence France-Press she was proud and looking forward to the match. "This event proves that we are heading for a prosperous future. I am very proud to be a witness of this massive change," she said.
TVNL Comment:  The Saudis are only several thousand years late.  There has to be full recognition of women's equality under the law in every country of the world.