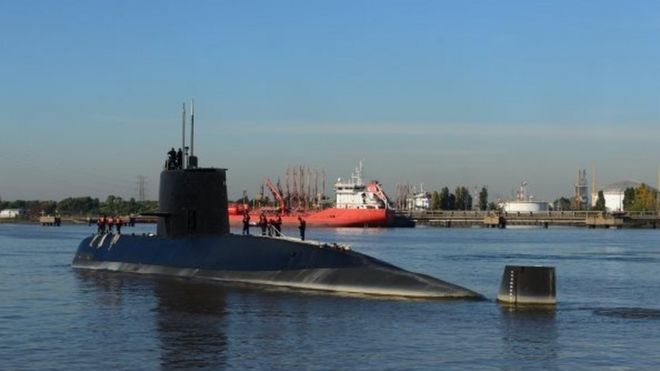 Argentina's navy says its ARA San Juan submarine, which has been missing since Wednesday, reported a mechanical breakdown in its last communication.
The submarine, with 44 crew on board, disappeared 430km (267 miles) off the Argentine coast and no trace of it has been found.
"The vessel surfaced and it reported a breakdown," naval commander Gabriel Galeazzi said.
He did not give further details of the nature of the breakdown.
This is the first time that an official has mentioned the sub encountering mechanical problems.