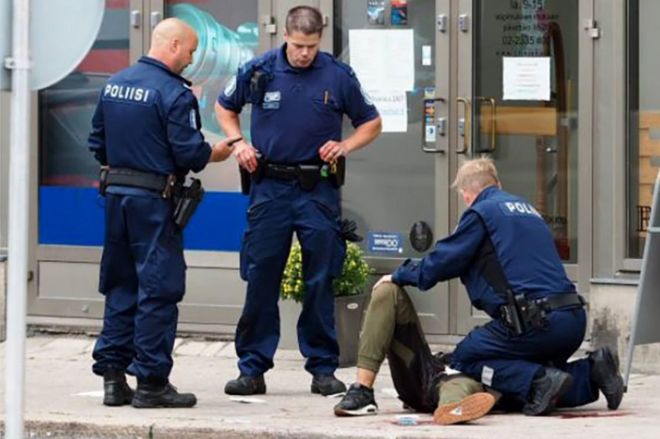 Police in Finland say they have shot a man who reportedly stabbed several people in the south-western city of Turku.

The man has been taken into custody after being shot in the leg, police say.  Police have warned other attackers may remain at large, and asked people to stay away from the city centre.

The incident reportedly took place in the Puutori-Market Square area. One image showed a body on the ground.

Finnish broadcaster YLE said at least two other people had been injured in the incident.