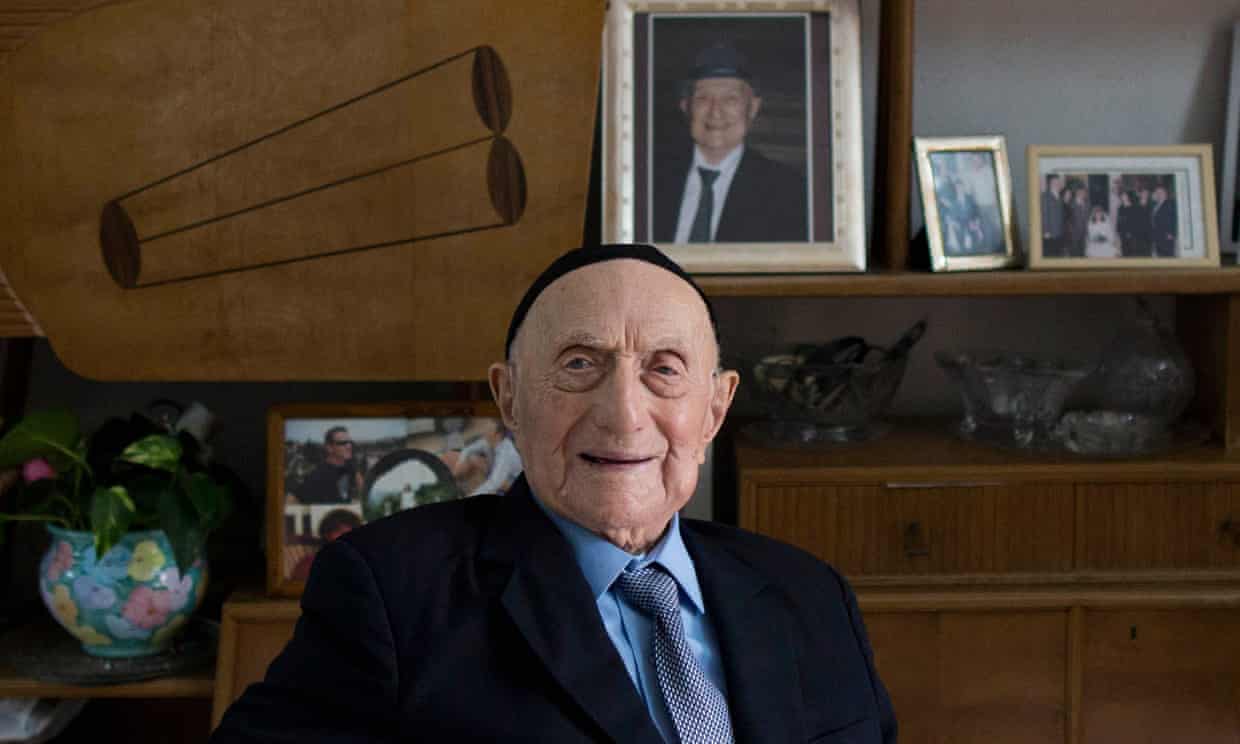 Israel Kristal, the world's oldest man who lived through both world wars and survived the Auschwitz concentration camp, has passed away just a month short of his 114th birthday, his family have said.
Oren Kristal, a grandson, said he died on Friday. "He managed to accomplish a lot. Every year he lived was like a few years for somebody else," Oren told the Associated Press.

Last year Guinness World Records awarded Kristal a certificate as the world's oldest man.
Kristal was born to an Orthodox Jewish family near the town of Żarnów in Poland in 1903. "When he was a child during World War I in Poland he was a helper for a booze smuggler; he used to run barefoot in the snow through the night many kilometres with a heavy package on his back at about 12-years-old, smuggling alcohol between the lines of the war," Oren, his grandson, said.