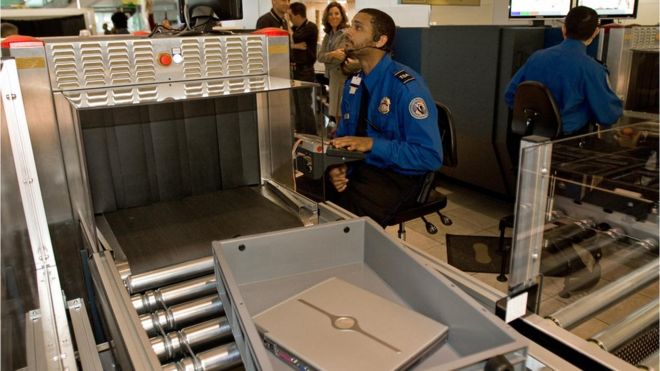 Passengers travelling from up to a dozen countries will be barred from carrying most electronic devices on US-bound flights, officials tell US media.

Airlines from certain countries in the Middle East and Africa will require passengers heading to the US to check laptops and tablets in the hold.

The directive is reportedly the result of a security threat and could be announced as soon as Tuesday.  The Department of Homeland Security (DHS) declined to comment on the issue.