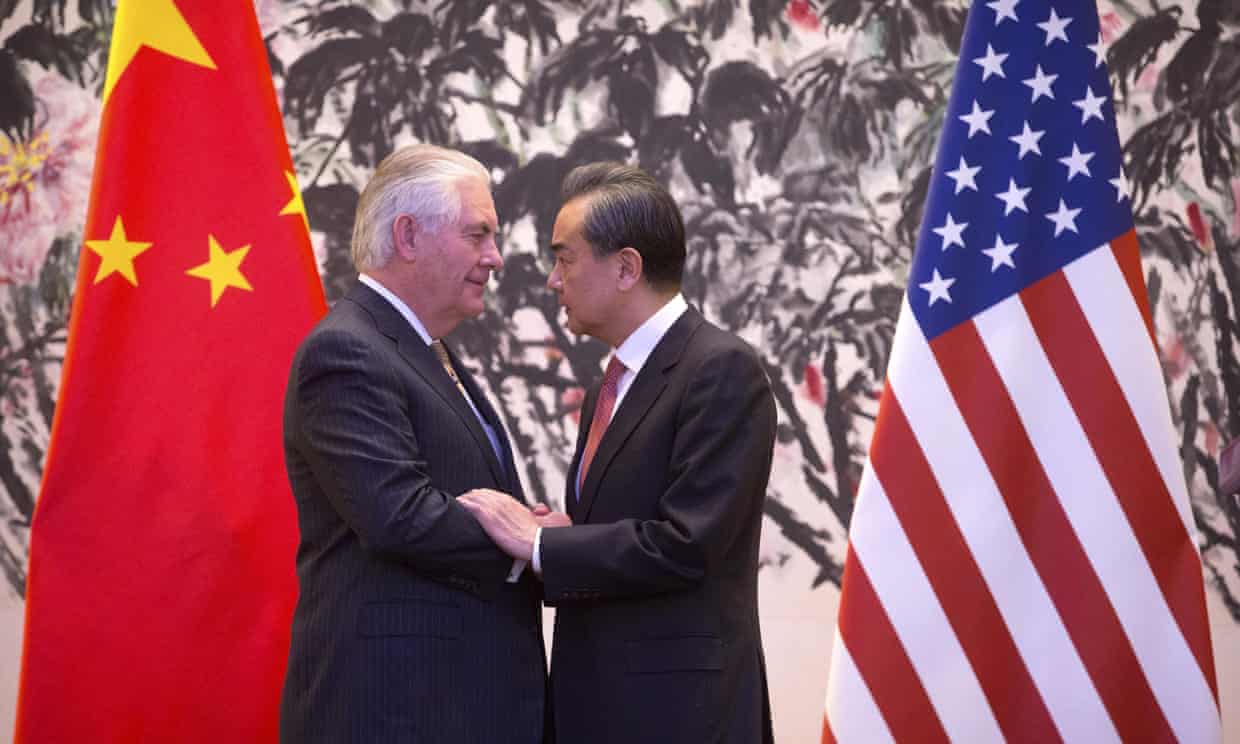 China has rebuffed Donald Trump's latest Twitter attack after the US president accused Beijing of doing little to help force North Korea's leader, Kim Jong-un, to abandon his nuclear ambitions.

Speaking in Beijing alongside the US secretary of state, Rex Tillerson, the Chinese foreign minister, Wang Yi, claimed a responsible China had "devoted a lot of energy and effort over the years" to resolving the North Korean issue.
"The tremendous and important efforts that China has made are visible to all," he told a press conference, urging all parties, "including our friends from the United States", to tackle the situation in a cool-headed manner.

Wang made no direct reference to Trump, who has repeatedly used Twitter to criticise China on issues including alleged currency manipulation, climate change and the South China Sea.