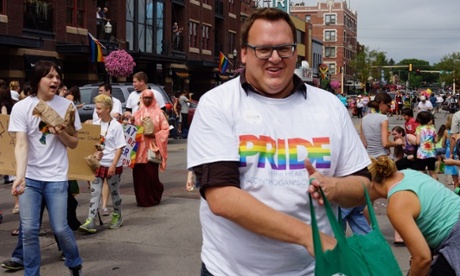 North Dakota's attorney general rejected calls to overturn the state's ban on same-sex marriage on Friday, arguing the state cannot have "two mutually exclusive marriage institutions".

In the filing, led by the North Dakota governor, Jack Dalrymple, and Wayne Stenehjem, the attorney general, the officials argue the state has a right to define marriage and that society is benefited by restricting that definition to the union of a man and a woman.
"North Dakota can have only one social institution denominated 'marriage.' It cannot simultaneously provide the historically proven valuable social benefits of man-woman marriage and the asserted benefits of the new genderless marriage. One necessarily displaces or precludes the other," they argued.

The state is the last in the US to have its constitutional ban on gay marriages challenged. The case against the ban, filed in June, comes as 12 other states have had their constitutional bans rejected in the courts.