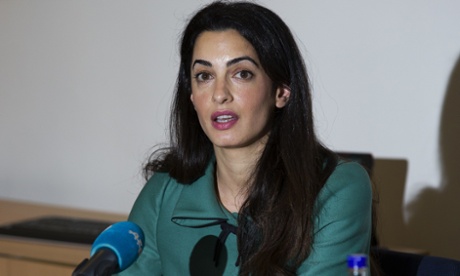 Amal Alamuddin, the British-Lebanese human rights lawyer who is engaged to George Clooney, has turned down a United Nations offer to investigate war crimes in Gaza.

The UN's Geneva-based Human Rights Council announced on Monday that she would serve on a three-member commission of inquiry looking into possible violations of the rules of war during the Israeli offensive against Hamas.
But hours later Clooney's Hollywood agent, Stan Rosenfield, issued a statement on Alamuddin's behalf saying she had declined the post because she was too busy.

"I am horrified by the situation in the occupied Gaza Strip, particularly the civilian casualties that have been caused, and strongly believe that there should be an independent investigation and accountability for crimes that have been committed," said the statement.