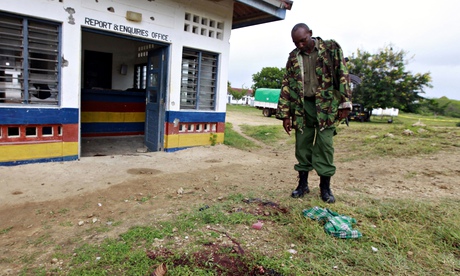 Gunmen have killed at least 29 people near a popular tourist destination in Kenya, while a dispute over who was responsible looks set to fuel political tensions.

Late on Saturday, assailants raided the trading post of Hindi and the town of Gamba in the Lamu coastal region, where 60 people were massacred last month in the deadliest attack in Kenya since the Westgate mall siege in Nairobi.
On Sunday, al-Shabaab claimed responsibility for the attacks on Hindi and Gamba. Its military spokesman, Abdulaziz Abu Musab, told AFP: "The attackers came back home safely to their base."
Kenyan police again disputed this explanation, with the deputy inspector general, Grace Kaindi, claiming that writing on a blackboard found at a junction near Hindi with could implicate the Mombasa Republic Movement (MRC), a group that campaigns for independence of the coastal region.