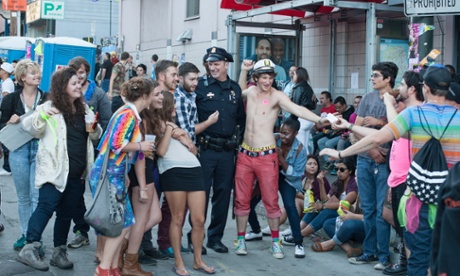 Gay Pride parades are set to step off around the world, in cities large and small.

In the US, celebrations are planned Sunday from coast to coast: in New York, Chicago, Seattle, San Francisco, as well as many smaller cities. Festivals were held Saturday in France, Spain, Mexico and Peru.

New York marchers will commemorate the 45th anniversary of the Stonewall Inn riots, which are credited with launching the modern gay rights movement in 1969. San Francisco's event is in its 44th year.