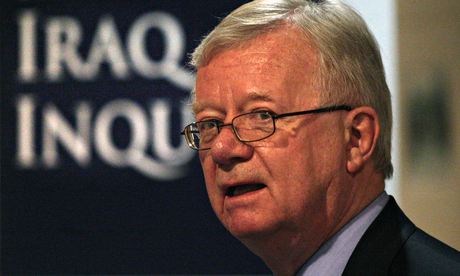 The Chilcot inquiry into the Iraq war has been accused of allowing a whitewash after it struck a deal with ministers to publish the gist of letters between Tony Blair and George Bush but not the full correspondence.

The publication of the Chilcot report has been overdue for several years with discussions in recent months focused on 25 notes from Blair to Bush and 130 records of conversations.
After intense negotiations, Sir John Chilcot, who has been leading the inquiry since 2009, has now agreed with the Cabinet Office that the gist of the conversation can be made public, but direct quotation from the notes will be kept to "a minimum necessary for the inquiry to articulate its conclusions". He has also agreed that use of material from the letters "should not reflect President Bush's views".

No decision has been taken, however, on exactly which quotations from the Bush-Blair correspondence will be published or how the gist will be phrased. There is also now an agreement to release a small number of extracts from the most "critical" minutes of more than 200 cabinet-level discussions.