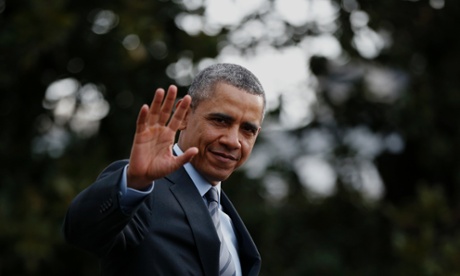 Barack Obama begins a North American summit in Mexico on Wednesday with a gesture of defiance toward allies in Congress who are hampering his ability to negotiate controversial trade liberalisation agreements.

In the latest in a series of so-called executive actions promised in his state of the union address, the US president will sign new measures to speed up imports and exports for businesses by reducing bureaucratic barriers.
Though more limited than the sweeping free trade agreement with China that Obama plans to discuss later in the day with Mexican president Enrique Peña Nieto and Canadian prime minister Stephen Harper, the White House claims that streamlining trade rules will help businesses further integrate their supply chains and boost jobs.

Their summit in the Mexican industrial city of Toluca comes on the 20th anniversary of the North American Free Trade Agreement (Nafta) which has led to an explosion in cross-border manufacturing to the point where the components of an average car cross the US/Mexico border eight times before final assembly.