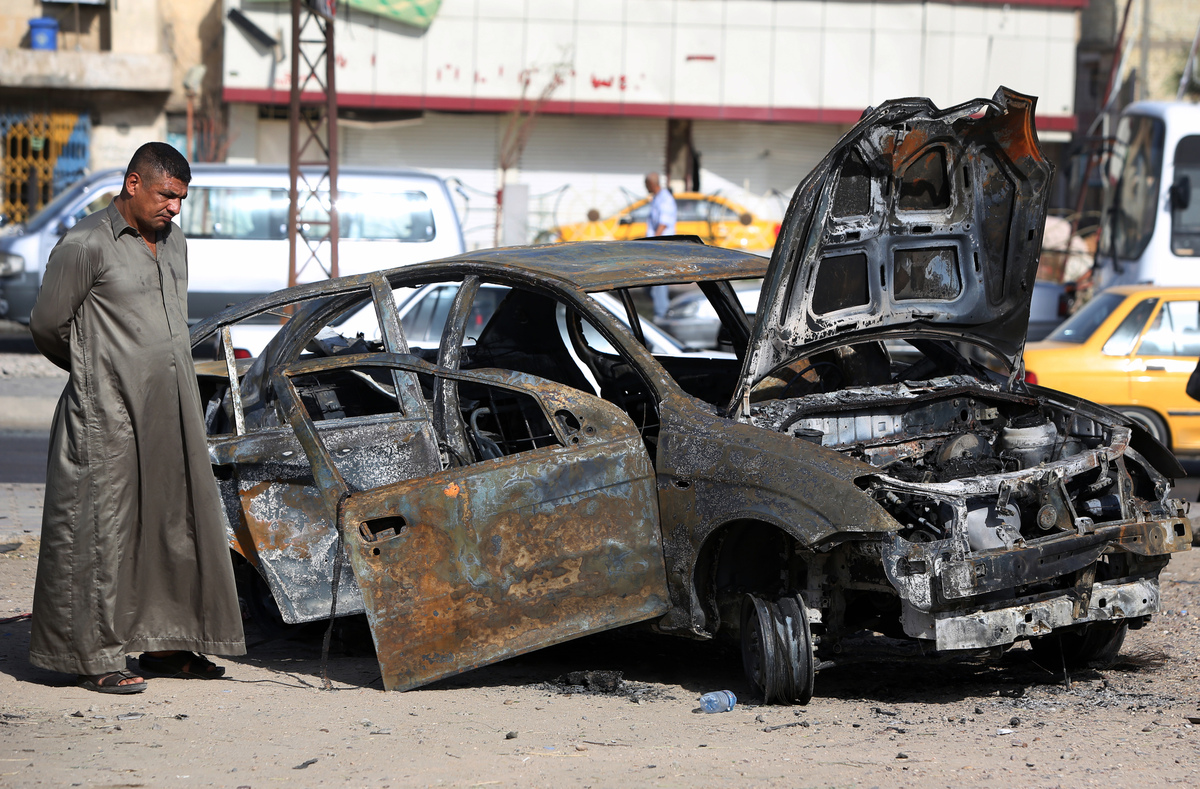 Bombs ripped through outdoor markets in and near Baghdad on Thursday, killing at least 23 people and wounding dozens, the latest in a deadly wave that has hit Iraq in recent months, officials said.

Three bombs went off simultaneously in the Shiite village of Sabaa al-Bour, about 30 kilometers (20 miles) north of the Iraqi capital.
Police said the explosions – two at the market entrance and one inside the shopping area – went off as the place was packed with shoppers, killing 16 people and wounding 41 there.

Three women and two children were among those killed in the village market, according to police and hospital officials. Several shops and cars were damaged in the blast.

The attack came shortly after a bomb blast hit the al-Athorien market in Baghdad's southern neighborhood of Dora. Police said that seven people, including two women, were killed there and 17 people were wounded.