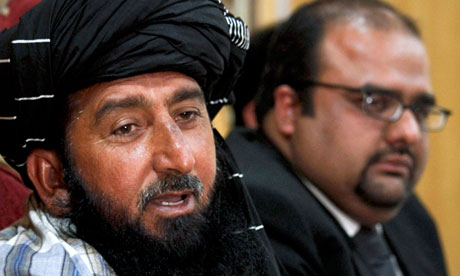 An anti-drone activist said he's been denied a U.S. visa ahead of a planned trip to bring surviving victims of a strike in Pakistan to testify before Congress.
Shahzad Akbar, a legal fellow with the British human rights group Reprieve and director of the Pakistani Foundation for Fundamental Rights, said he and three clients applied for visas to travel to the United States to offer testimony before a House committee investigating the Obama administration's policy on drone strikes, the British newspaper The Guardian reported.
Akbar said visas were approved for his three clients -- Rafiq Rehman, his 13-year-old son Zubair, and his 9-year-old daughter Nabila. The family survived an alleged U.S. drone strike in their village in North Waziristan, a Pakistani province on the border with Afghanistan, an area military officials have said is a terrorist hotbed.