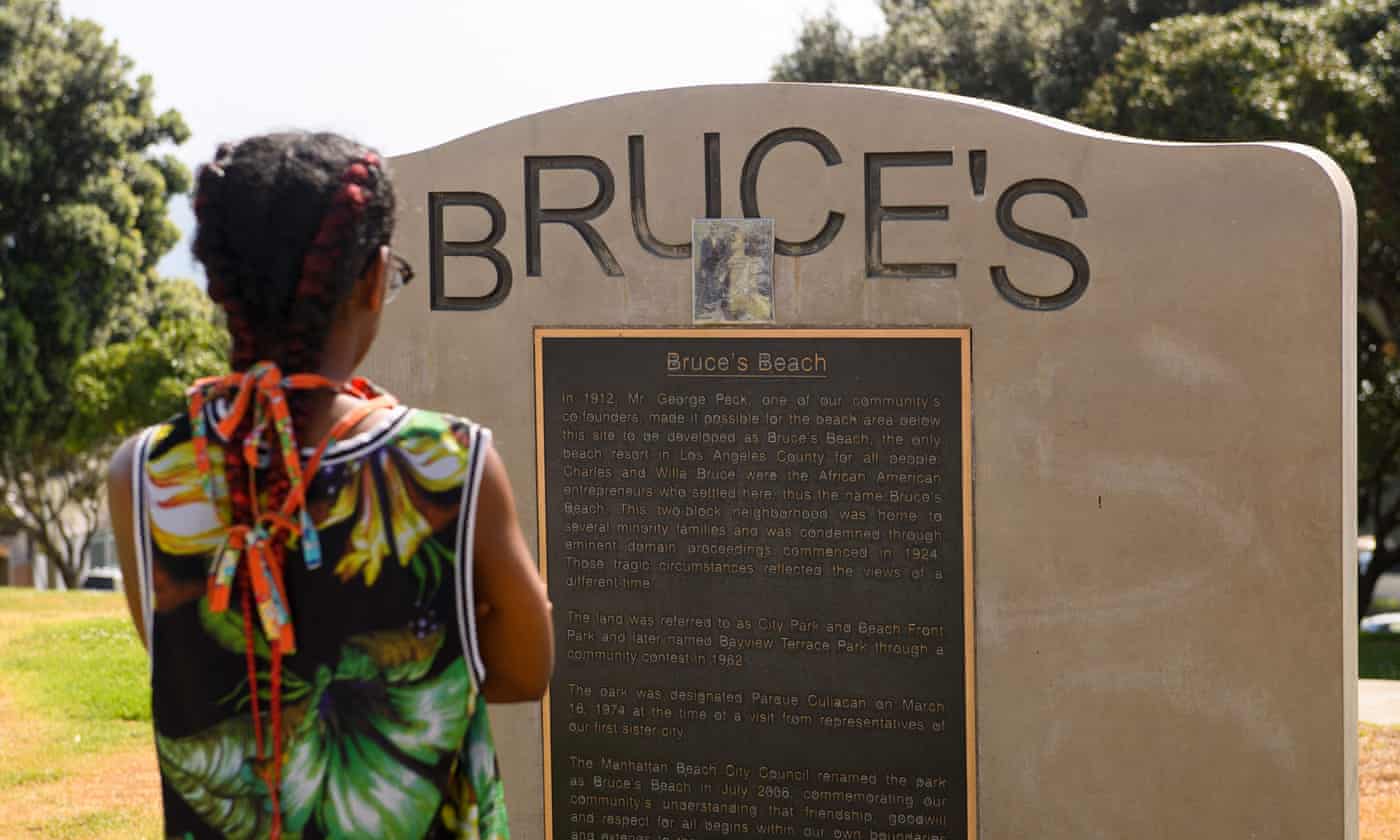 Los Angeles county officials have returned ownership of prime California beachfront property to descendants of a Black couple who ran a resort for African Americans in the 1920s until the local government seized their land.
The LA board of supervisors on Tuesday unanimously approved the transfer of the parcels in area once known as Bruce's Beach in the city of Manhattan Beach. The site, steps away from one of southern California's most pristine beaches, is now a county lifeguard training headquarters and a parking lot, and the transfer allows the county to lease back the property with an option to buy it for millions of dollars.
The successful transfer, which was years in the making, is a victory in the fight for reparations in California and is a win for racial justice in a beach city that remains less than 1% Black today.
TVNL Comment:  Better late...
More...