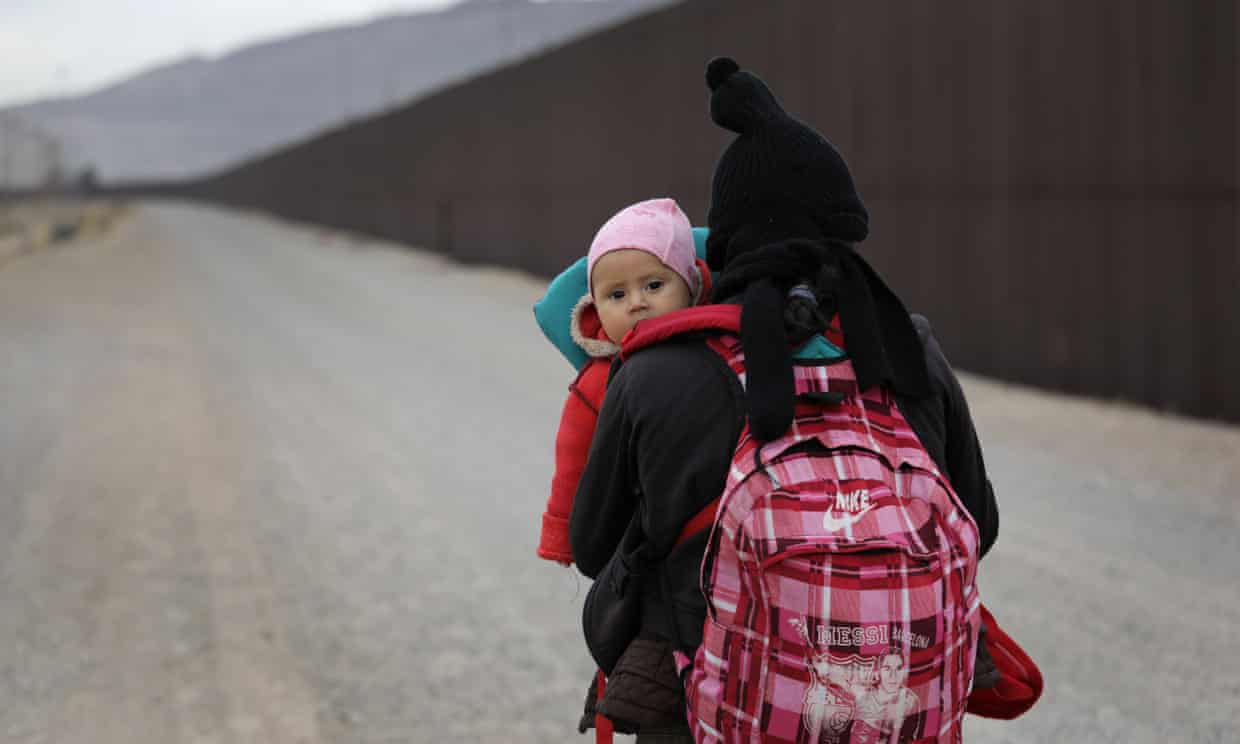 The Trump administration is still tearing young children away from their parents when they cross the US-Mexico border unlawfully, despite formally ending the policy of family separations last summer, according to immigration advocates in Texas.
In El Paso on Monday, on the day Donald Trump held a rally in the border city, a mother sobbed as she told how she arrived in the US from Honduras last October and had her two daughters, aged five and three, taken away from her without explanation.
It was a month before she was allowed to speak to her girls, by phone, and then see them for one hour a week. They were reunited after four months and are now staying in El Paso, in western Texas, while authorities process the asylum application of their mother, Yeimi, who asked to withhold her last name out of security concerns.