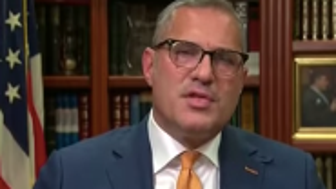 Melania Trump's immigration attorney spoke up Friday to criticize the president's "unconscionable" demonizing of "chain migration" to stoke fear of immigrants. Attorney Michael Wildes praised the "beautiful" U.S. program of family reunification that helped family members of both the first lady and Donald Trump settle in America.
Melania Trump, from Slovenia, sponsored her parents so they could obtain a green card before applying for U.S. citizenship. Wildes said she has "great comfort" now knowing that her parents can stay in the U.S.
"Calling this 'chain migration' is really outside of the ethos of what was intended," Wildes said on MSNBC.