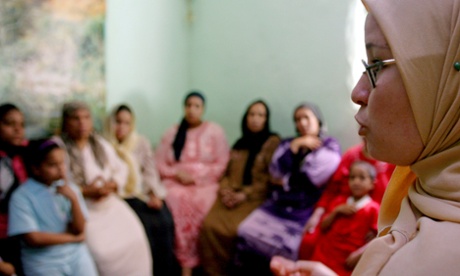 The Obama administration is to carry out a major study into female genital mutilation, in an effort to establish how many women are living with the consequences of FGM in the United States and how many girls are at risk.

The previous study was carried out in 199 , and new research is a central demand of a Guardian-backed campaign, led by Jaha Dukureh, which aims to put an end to the practice. Experts say that FGM, which involves the removal of a girl's outer sexual organs and is often carried out without anaesthetic, often takes place during the summer holidays when American girls are taken out of the country for the purpose. A prevalence study is seen by campaigners as a vital first step in tackling FGM in the US.
Cathy Russell, the US ambassador for global women's issues, confirmed that the study would be carried out by the US Department of Health and Human Services. Speaking to the Guardian at a major summit on FGM and child marriage in London, Russell praised the event for highlighting the issue. "This summit is important because it brings together government, civil society and activists who care and have been working on this issue," she said.