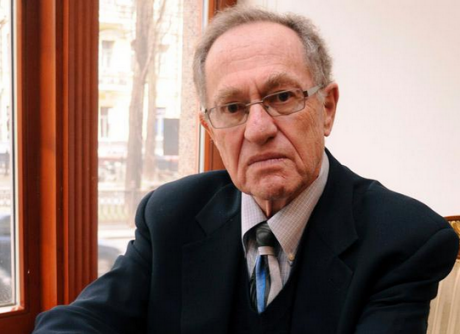 New York politicians join the Alan Dershowitz-led campaign to dictate to colleges what academic events they can hold.
The controversy was triggered by the sponsorship of the school's Political Science department of an event, scheduled for 7 February, featuring two advocates of the Boycott, Divestment and Sanctions movement (BDS) aimed at stopping Israeli oppression of the Palestinians [one speaker is a Palestinian (Omar Barghouti) and the other a Jewish American (philosopher Judith Butler)].
The event is being co-sponsored by numerous student and community groups, including Students for Justice in Palestine, the college's LGBT group, pro-Palestinian Jewish organizations, and an Occupy Wall Street group.

When I wrote about this earlier in the week, opposition to the event was confined to the usual suspects devoted to so-called "pro-Israel" advocacy, including many with a long history of trying to destroy anyone critical of the Israeli government. The controversy was largely fueled by BC alumnus Alan Dershowitz, who denounced the event in a New York York Daily News Op-Ed as a "hate orgy". Dershowitz - with whom I had a lengthy and contentious email exchange yesterday on this and other topics (see below) - previously led the successful campaign to pressure DePaul University into denying tenure to long-time Israel critic Norman Finkelstein (after his tenure had been approved by an academic committee), all but destroying Finkelstein's career as an academic.

Dershowitz has been joined in his current crusade by a cast of crazed and fanatical Israel-centric characters such as Brooklyn State Assembly member Dov Hikind. Ignoring the BDS movement's explicit non-violence stance, Hikind publicly (and falsely) claimed that the event speakers (to whom he referred as "Barghouti and…the lady") "think Hamas and Hezbollah are nice organizations, and they probably feel the same way about al-Qaida".