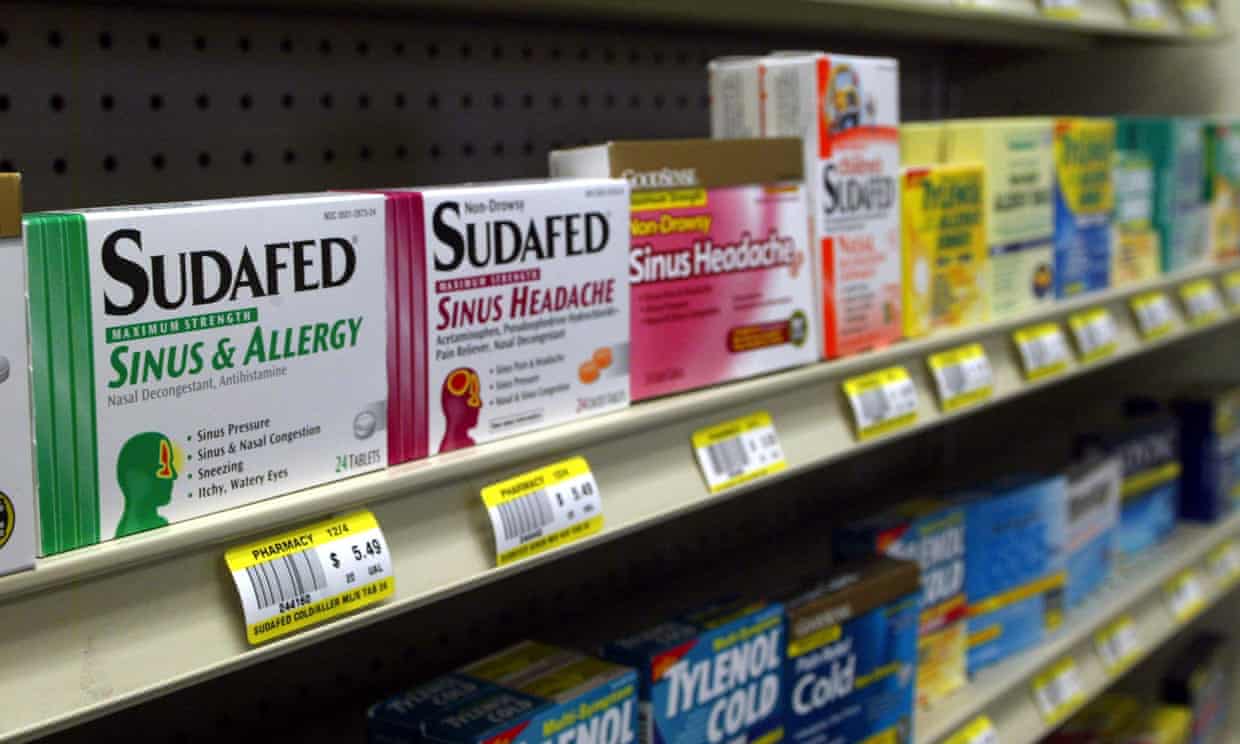 A common decongestant ingredient of numerous popular over-the-counter cold and flu remedies does not work, the Food and Drug Administration (FDA) concluded on Tuesday.
An advisory panel spent two days looking at studies of phenylephrine, an active ingredient in well-known medicines including Benadryl, Mucinex, Sudafed PE and Tylenol, and reported to the FDA that it is no more effective than a placebo.
The announcement raises the likelihood of the medicines disappearing from shelves this fall while manufacturers scramble to formulate alternative formulas without it, according to the New York Times, which first reported the development.