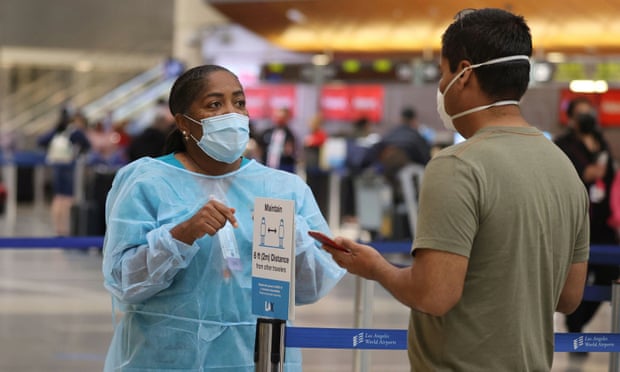 America's coronavirus surge showed no sign of abating over the Thanksgiving holiday, which saw over 100,000 new cases and hospitalizations continue to break records.
Thursday marked the 24th consecutive day that the US reported more than 100,000 new Covid-19 cases and the 17th day straight that the number of patients in hospital with the virus has hit a new record.
There were 110,611 new cases on Thursday, Johns Hopkins University figures show, and 1,232 new deaths. So far, more than 12.8 million people in the US have contracted the virus and 263,454 people have died – by far the largest totals for any country in the world.