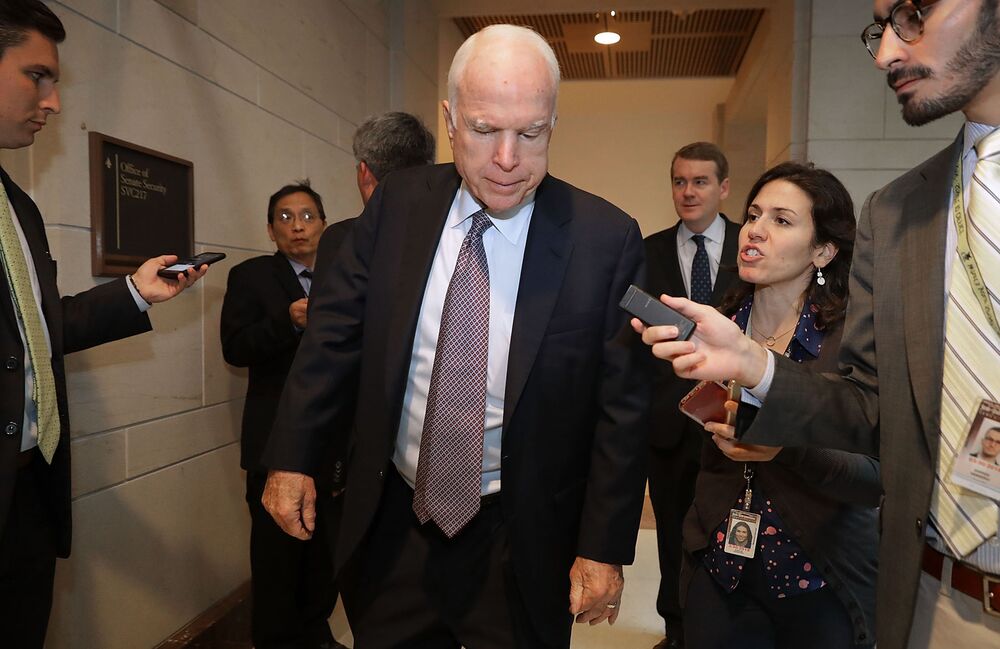 Senator John McCain said Friday he'll vote against the GOP-only Obamacare repeal proposal, becoming the second Republican to oppose the measure and possibly dooming the ability of party leaders to enact it.
"I cannot in good conscience vote for the Graham-Cassidy proposal," McCain said in a statement. "I believe we could do better working together, Republicans and Democrats, and have not yet really tried."
McCain joins Kentucky Republican Rand Paul in opposing the bill, while Susan Collins of Maine said Friday she is leaning against it, according to a Portland newspaper. Senate Republicans can afford to lose no more than two members of their 52-48 majority and pass the bill.