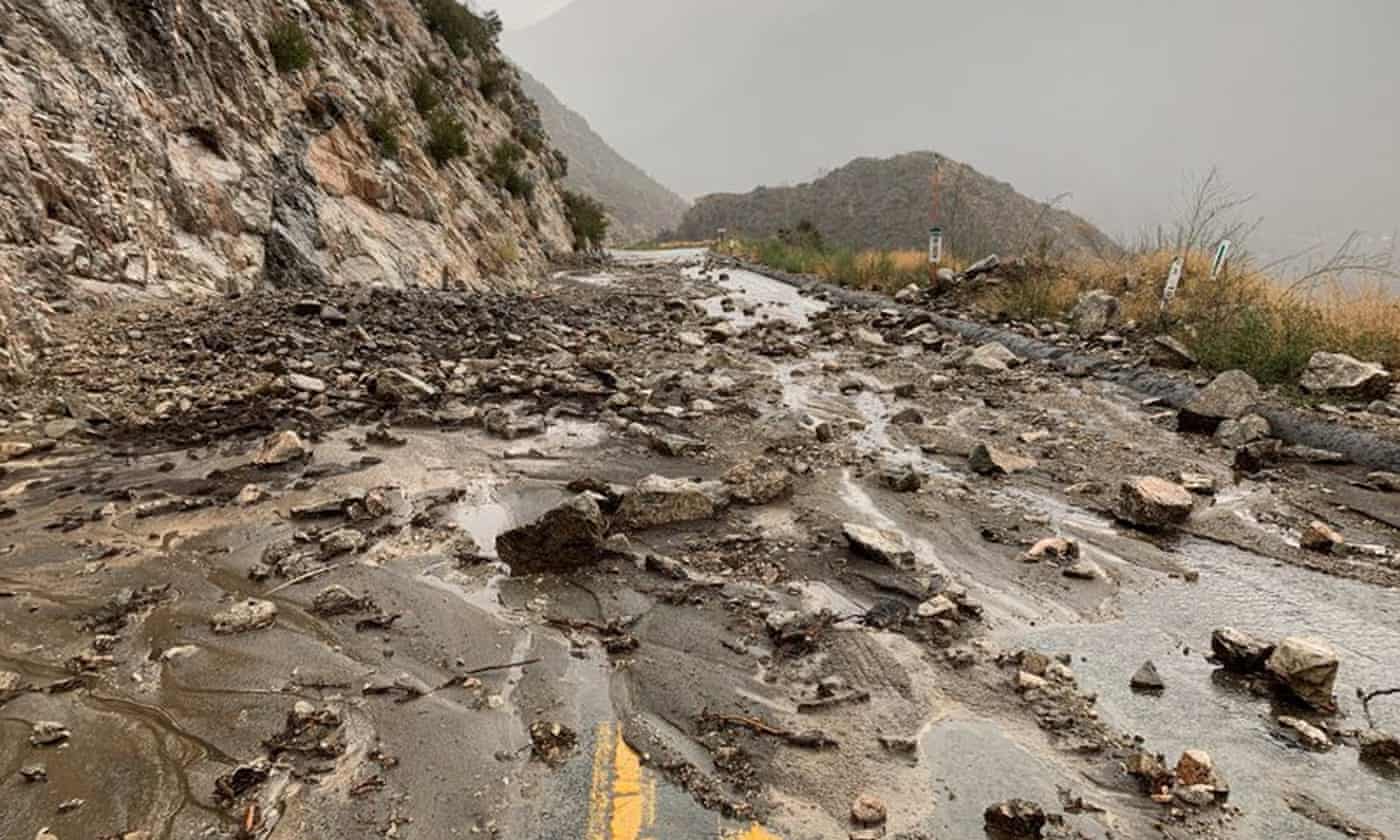 Thousands of residents of a mountain area east of Los Angeles were under evacuation orders and shelter-in-place orders after heavy rains unleashed mudslides, sending boulders and other debris across roads.
Firefighters went street by street in the community of Forest Falls on Monday night to make sure no residents were trapped. Eric Sherwin, spokesperson for the San Bernardino county fire department, said crews had not found anyone who needed to be rescued and no one was reported missing. Crews would canvass the neighborhoods again and begin cleanup efforts after sunrise, he said.
"We're not gonna know the extent of things until we get to first light," Sherwin said before dawn on Tuesday.