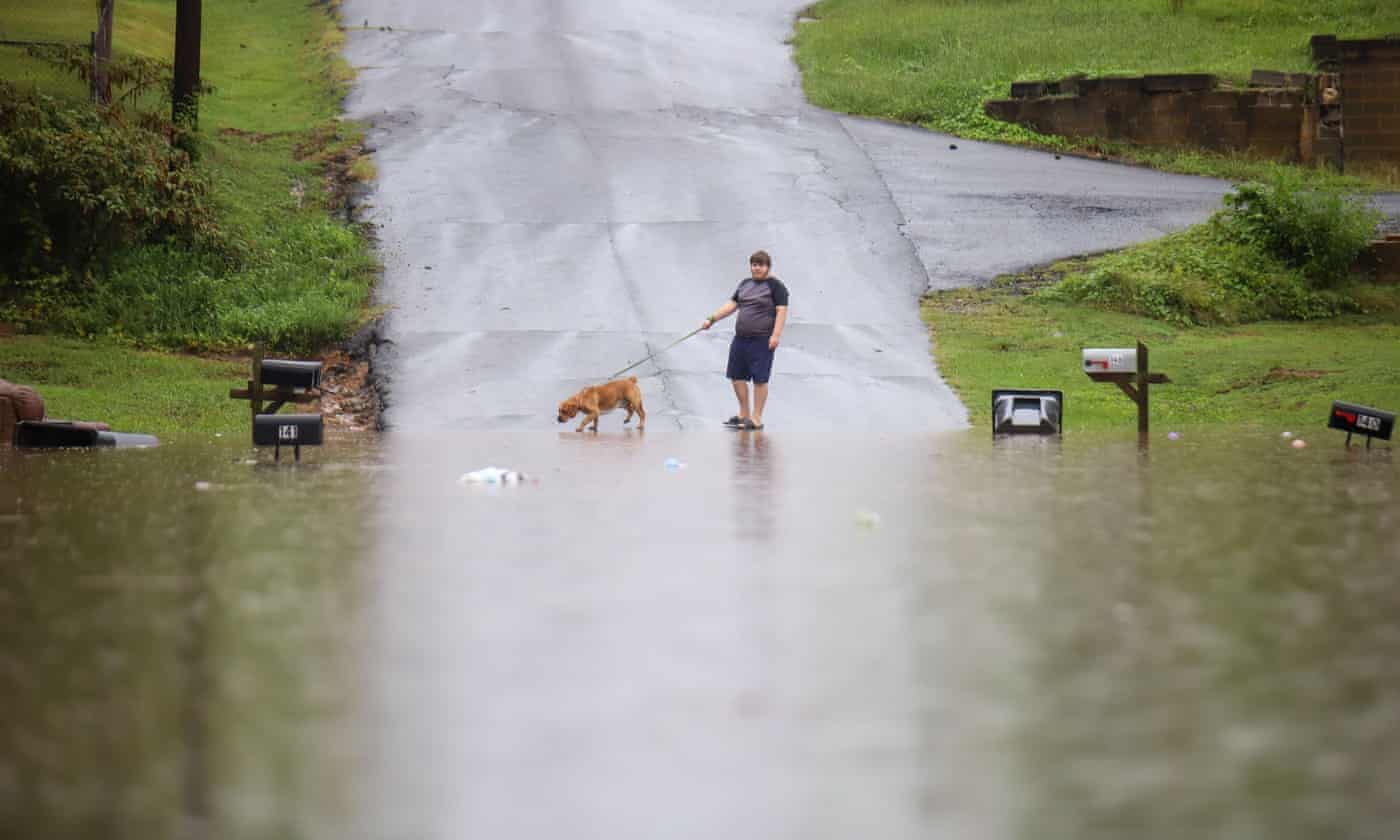 More than 80 million people in the eastern US were under flash flood watches late on Monday, marking still more extreme weather in a country reeling from record heatwaves in some regions, as the US increasingly feels the effects of the climate crisis.
In Georgia, the threat of torrential downpours became a reality Sunday afternoon, spurring a flash flood emergency in western portions of the state, CNN reported.
The "one-in-1,000-year rainfall event" caused rivers and creeks to swell. Authorities carried out water rescues as homes and businesses were flooded; meteorologists believe that the area could see another one to three inches of rain, according to the news network.
Potentially dangerous weather is not limited to the area stretching from southern Appalachia to New England. In the US west, residents are facing the possibility of power outages on Monday and early this week while temperatures continue to soar.