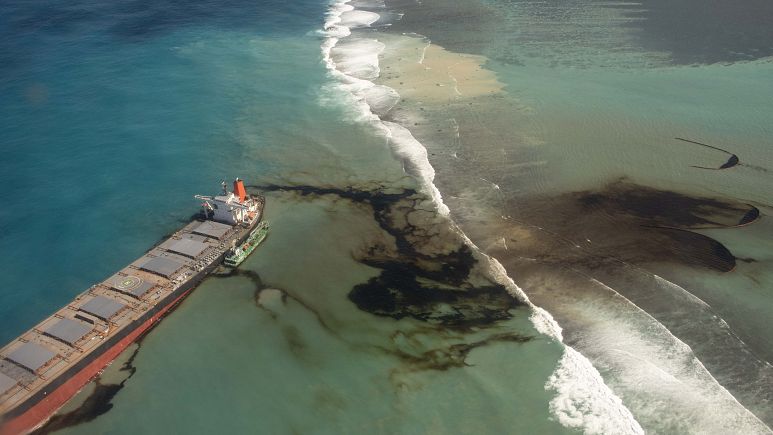 Environmental activists and residents of Mauritius worked to try to reduce the damage from an oil spill after a ship ran aground on a coral reef.
The Indian Ocean island's prime minister declared a state of emergency and appealed for international help.
One ton of oil from the Japanese ship's four tons has leaked into the sea, according to officials.
Wildlife workers carried dozens of baby tortoises and rare plants from an island near the spill, Ile aux Aigrettes, to the mainland.