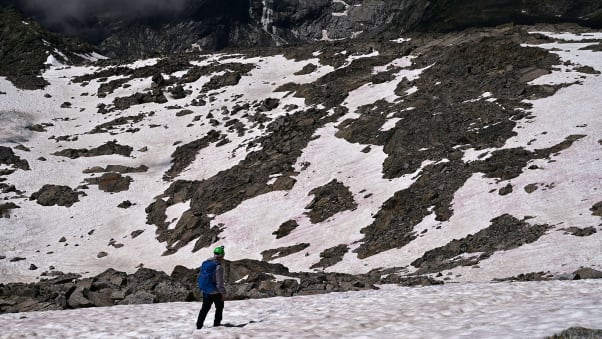 A glacier in Italy is turning pink because of algae -- a development that will make the ice melt faster, a scientist studying the phenomenon says.
Pink snow has appeared at the Presena glacier in northern Italy, researcher Biagio Di Mauro, of the Institute of Polar Sciences at Italy's National Research Council, told CNN Monday.
While "watermelon snow," as it is sometimes known, is fairly common in the Alps in spring and summer, it has been more marked this year.
When Di Mauro went to the glacier on Saturday to investigate, "there was quite an impressive bloom of snow algae," he said.
He told CNN he believes an alga named Chlamydomonas nivalis is responsible for the change in color.