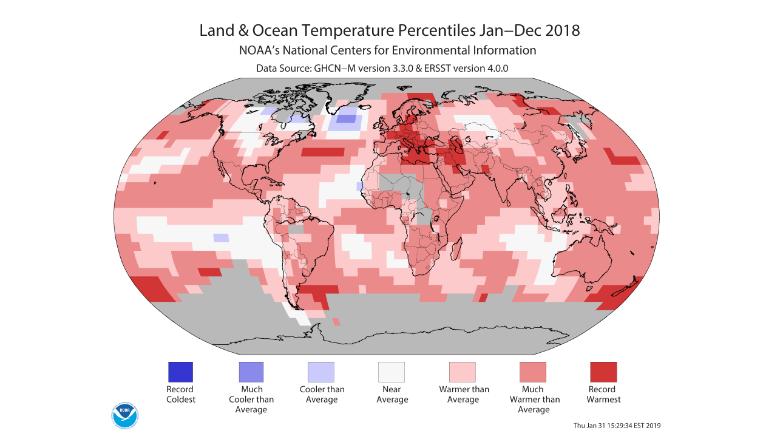 Last year was the fourth-hottest year ever recorded, according to the National Oceanic and Atmospheric Administration and NASA, which means that the past five years have been the five warmest years in the modern record.
NOAA and NASA discussed 2018's global temperature and climate in a joint news conference Wednesday; both agencies maintain independent data that goes back to 1880 to monitor temperatures around the globe. The announcement was delayed several weeks due to the government shutdown that
resulted in many NOAA and NASA employees being furloughed
.
If it seems like you've heard this before, you have: Eighteen of the hottest 19 years have occurred since 2001.