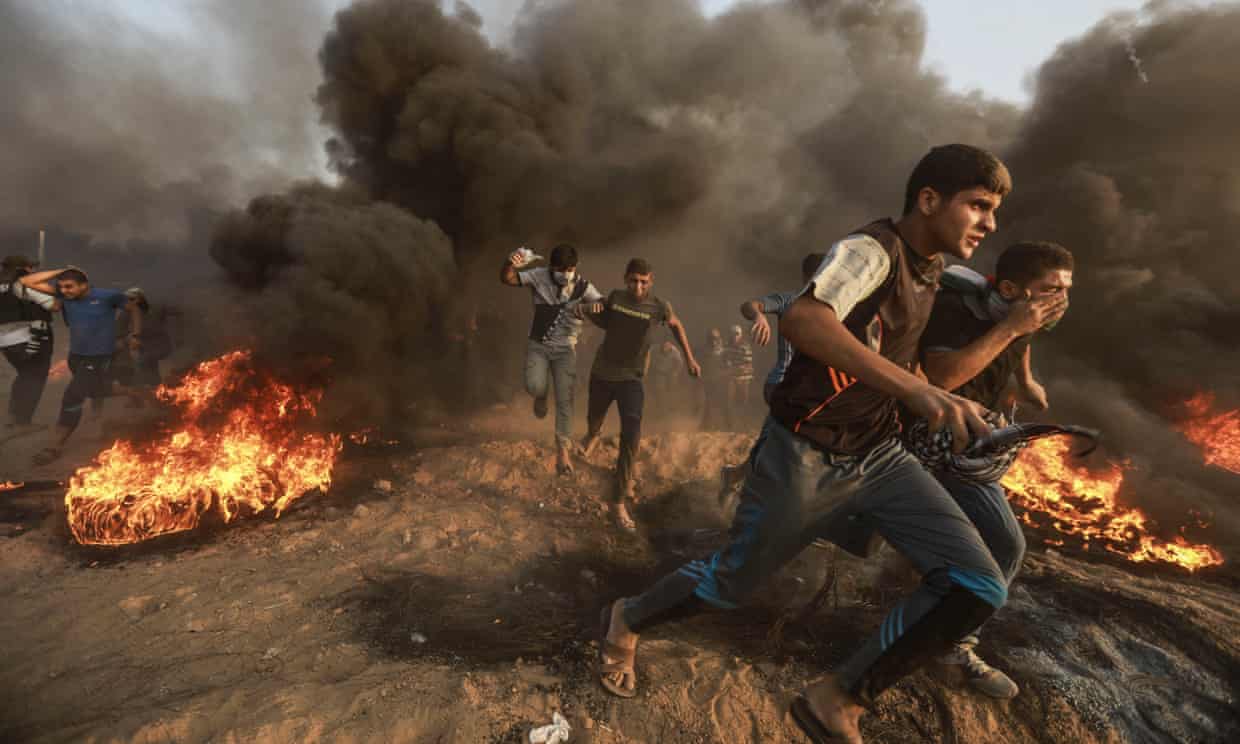 Israeli forces have killed seven Palestinians, two of them children, and shot more than 90 others in one of the bloodiest days of a six-month protest movement along the frontier, the Gaza health ministry said.
The ministry in the Hamas-controlled strip said Nasser Mosabeh, 12, and Mohammed al-Houm, 14, were hit by sniper fire near the perimeter fence that surrounds one side of the 140 sq mile coastal enclave.
Israel's army said around 20,000 people had gathered at multiple sites along the frontier.
"The rioters sabotaged security infrastructure, attempted to cross the security fence and infiltrate into Israel in several locations and hurled over 100 (improvised explosive devices) and grenades towards IDF troops and the security fence," the Israel Defence Forces said in a statement on Saturday. It said no IDF injuries were reported.
More...