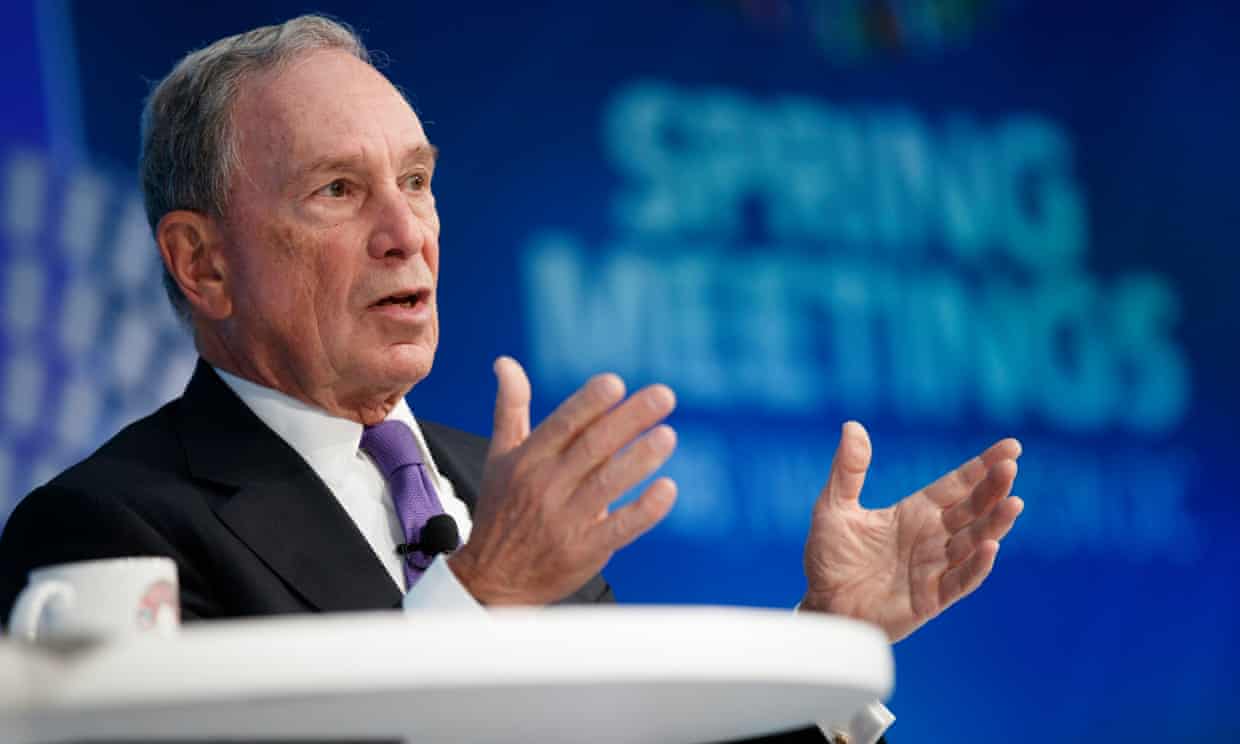 The former New York City mayor Michael Bloomberg has said he will write a $4.5m cheque to cover this year's US commitment to the Paris climate agreement.
Donald Trump last year pulled the US out of the deal, which was signed by Barack Obama, making the US the only country opposed. Even Syria, torn by a seven-year civil war, has signed the pact.
Bloomberg, whose net worth is pegged by Forbes at about $50bn, was speaking on Earth Day, to CBS's Face the Nation. He did not commit to provide funds beyond 2018 and said he hoped that by next year Trump would have changed his mind.