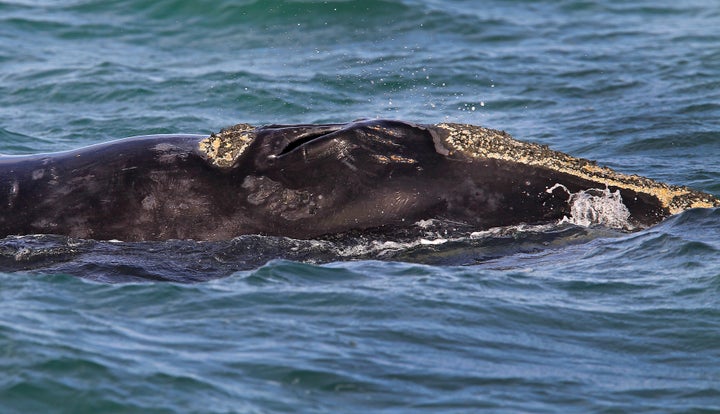 An already dire situation for North Atlantic right whales became even worse in 2017.
This species of whale is among the most endangered animals in the world, and if significant actions to recover their populations aren't taken soon, they could face extinction, researchers at the National Oceanic and Atmospheric Administration said this week.
The warning follows a year of low reproduction levels and high mortality rates for the rare whales, NOAA officials announced at a New England Fishery Management Council meeting Tuesday, according to The Associated Press.
"You do have to use the extinction word, because that's where the trend lines say they are," said Mark Murray-Brown, an endangered species consultant for the NOAA. "That's something we can't let happen."