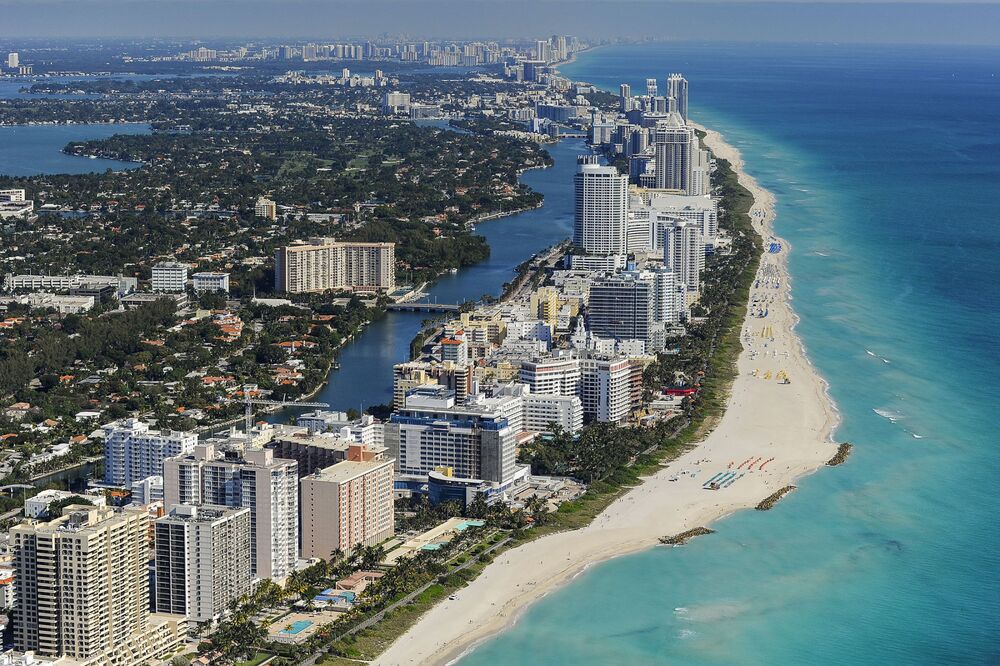 As Hurricane Irma careers into Miami Beach's neighborhood, the recently completed project is emblematic of the increasingly expensive chasm between what beaches are supposed to be and what vacationers and property-owners want them to be. And global warming is fast expanding that gulf.
It becomes "erosion" only when you want to keep something the way it is, according to Robert Young, director of the Program for the Study of Developed Shorelines at Western Carolina University. He and other experts call changing shorelines just "shoreline change," because it's never going to stop. Proponents of fighting nature, meanwhile, call battling erosion the more healthy sounding "beach nourishment." The problem with beach nourishment, though, is that it gets consumed—sometimes quickly.
"It's not uncommon for a beach nourishment project to disappear—very shortly after it was placed—in a big storm," Young said. "This happens all the time." Like last year, when Hurricane Matthew brushed away a $30 million restoration project in South Carolina that was completed in 2014, stripping sand away from a shoreline called—wait for it—Folly Beach.