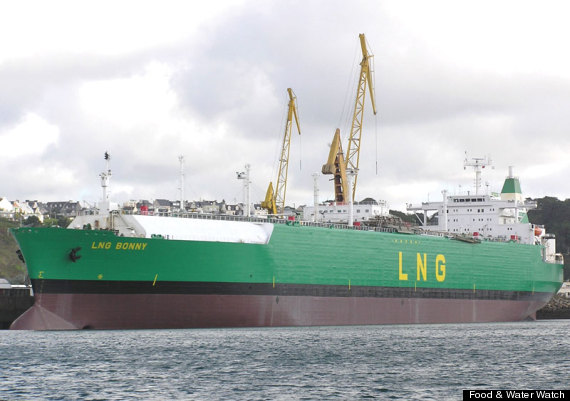 Last month, thirty Senate Democrats -- members of the "climate caucus" -- stayed Up All Night on the Senate floor to speak out about climate change. This was an important moment to highlight the most critical environmental issue of our time. What was not mentioned however, was the massive threat to our planet posed by exporting liquefied natural gas (LNG) extracted through the increasingly controversial process known as "fracking."
Yet legislation authored by one of their own -- Senator Mark Udall (D-CO) and a House bill by Congressman Cory Gardner (R-CO), would tear down barriers to the export of LNG, potentially spurring a massive increase in fracking, exacerbating the problems the senators spoke out against.
Ever since the crisis in Ukraine erupted, the oil and gas industry and its friends in Congress have been pushing exports of gas. While many justifications have been offered to explain this push for LNG exports, in reality, this has nothing to do with lofty foreign policy objectives and everything to do with the oil and gas industry using a crisis to ram its agenda through Congress -- shock doctrine style. It calls to mind the Bush Administration's use of the tragedies of September 11 to justify invading Iraq, and the Obama administration's use of the mortgage crisis to bail out the financial sector.

But let's be clear about three things.

First, this push for exports has nothing to do with the crisis in Ukraine. Even if LNG exports approvals are fast tracked, there is currently no infrastructure to export the gas until at least 2016. This push reflects an industry agenda that existed before the crisis erupted in Ukraine, and under no circumstances can LNG exports help alleviate it.