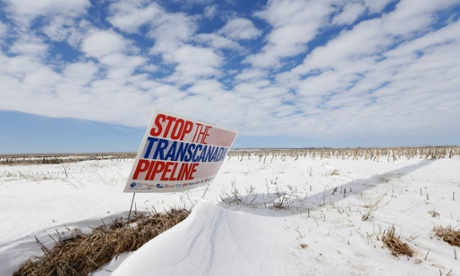 With yet another obstacle removed for the Keystone XL pipeline, opponents of the project are pressing forward with a lawsuit, public protests and an effort to inject the issue into the November midterm elections.

Supporters and opponents of the transnational pipeline were both quick to claim victories regarding the US State Department report released Friday, which raised no major objections to the project. The oil industry, some union groups and congressional Republicans called on the Obama administration to move forward with the project; a coalition of landowners and environmentalists said there was still cause for denying a federal permit.
The project would ship 830,000 barrels of oil a day from Canada to Texas Gulf Coast refineries.

Farmers and ranchers in Nebraska who oppose the pipeline are planning to run for seats on a state board that regulates power stations that are needed along the project route. And national activists say they have recruited more than 75,000 volunteers willing to participate in civil disobedience, should President Barack Obama approve the project.