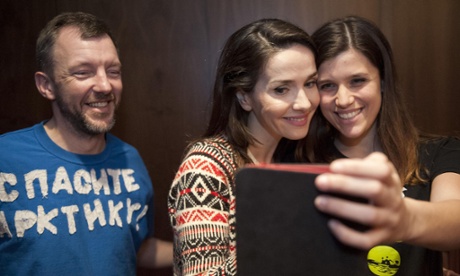 The Russian authorities have told a group of Greenpeace activists and freelance journalists arrested after a protest against oil drilling in the Arctic that they cannot leave the country.

The environmental group said the decision was in defiance of a ruling of an international court, and repeated its demand that the 28 activists and two journalists, including six Britons, should be allowed home.
The so-called Arctic 30 were arrested in September after the Russian authorities boarded their vessel during their protest.

They have all been granted bail by courts in St Petersburg but have remained in Russia while efforts are made to give them permission to leave.

Greenpeace revealed on Friday that Russia's Investigative Committee has written to one of the 30 – Anne Mie Jensen from Denmark – indicating that they are not free to leave the country.