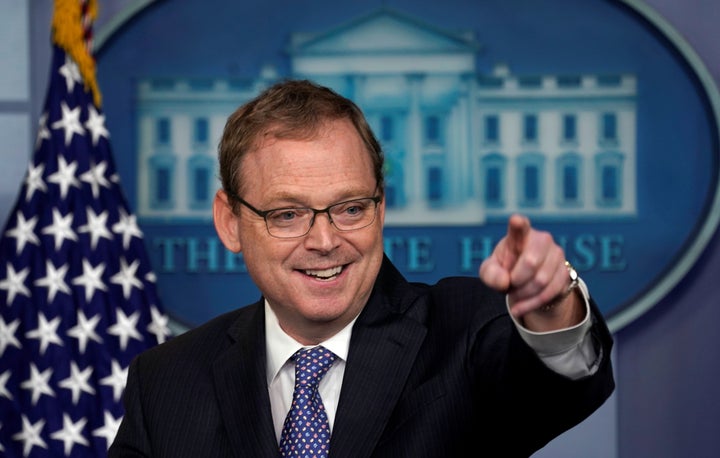 President Donald Trump boasted Monday in a tweet that it's the first time in more than a century that America's gross domestic product growth is higher than the unemployment rate.
In fact, the GDP has been higher than the unemployment rate more than 20 percent of the time since 1948, according to actual facts.
Even Fox News wasn't buying Trump's tout this time.
Kevin Hassett, chairman of the White House Council of Economic Advisers, also shot down the president's claim, later quipping about yet another Trump tweet that he's not the head of the "Council of Twitter Advisers."
But Trump still hadn't changed his false tweet as of Monday night.