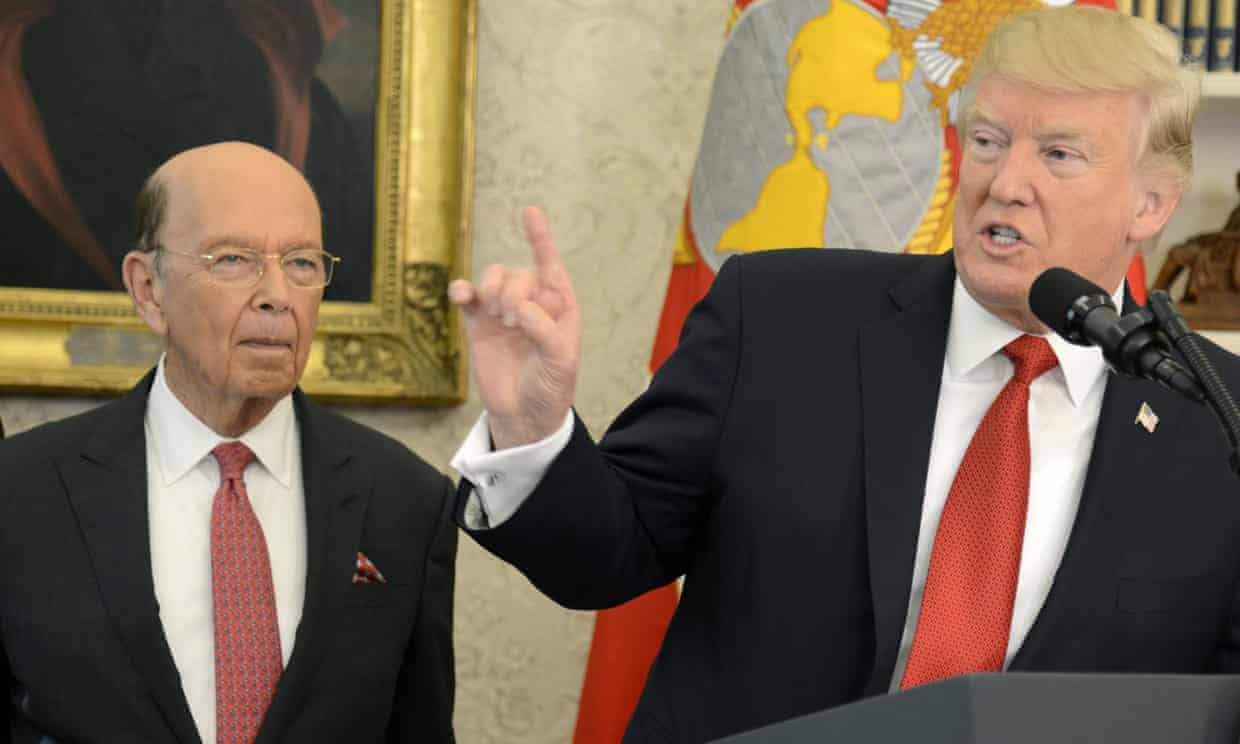 White House officials fanned out on Sunday to support Donald Trump's planned imposition of tariffs on aluminium and steel imports, describing it as a national security issue.
Amid international consternation, and with British prime minister Theresa May expressing "deep concern", critics said the move was a needless provocation of allies and enemies alike.
One Democratic senator said targeting China could damage attempts to reduce tensions with nuclear-armed North Korea. A senior Chinese official said the tariffs could "damage bilateral relations and bring about consequences that neither country wants to see".
Peter Navarro, director of the White House National Trade Council, confirmed that China was the focus of Trump's surprise decision, announced at the White House this week.