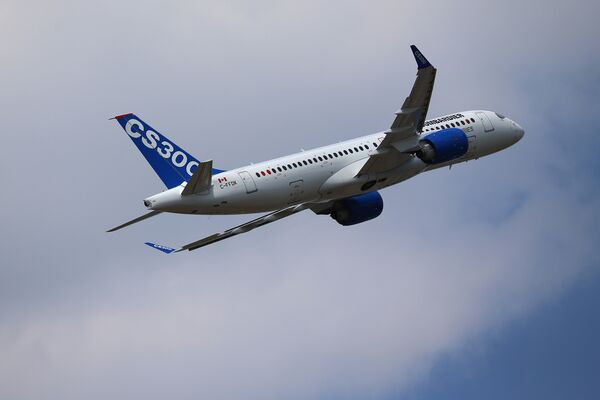 Bombardier Inc.
can start shipping C Series jets to
Delta Air Lines Inc.
as scheduled after a surprise ruling by a U.S. trade tribunal that said the proposed imports won't hurt American industry.
U.S. companies and workers aren't being harmed by sales of 100- to-150-seat aircraft from Canada, the International Trade Commission said Friday. The panel's ruling blocks a Commerce Department decision last month to impose duties of almost 300 percent.
Friday's vote deals a blow to Chicago-based Boeing Co., which said Bombardier sold the C Series in the U.S. at less than fair value while benefiting from government subsidies. The decision also opens the door for Bombardier to add new U.S. customers while potentially easing trade tensions with Canada and the U.K., where the company builds wings for the aircraft.