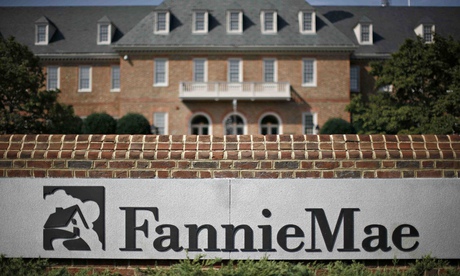 Goldman Sachs has agreed to a settlement worth $1.2bn (£723m) to resolve a US regulator's claims the bank sold Fannie Mae and Freddie Mac faulty mortgage bonds, the regulator announced on Friday.

Under the settlement with the Federal Housing Finance Agency, the conservator for the two government-controlled mortgage finance companies, Goldman Sachs said it agreed to pay $3.15bn (£1.9bn) to repurchase mortgage-backed securities from Fannie and Freddie.
The FHFA, which valued the settlement at $1.2bn, said the accord "effectively makes Fannie Mae and Freddie Mac whole on their investments in the securities at issue."

The $1.2bn reflects the amount that Goldman will pay, minus the estimated current value of the securities being bought back from Fannie and Freddie.
TVNL Comment:  Once again, it's 'break the law, pay a fine' time for those who caused the crash.  No one goes to prison, no one is held accountable, and the financial giants are doing the same things they did before.  Predatory capitalism rules....