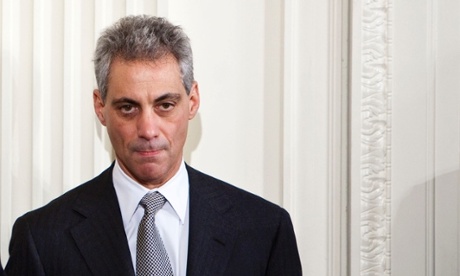 Nearly 1,200 Chicago teachers and staff are being laid off due to declining enrollment in one of the nation's largest districts, Chicago Public Schools (CPS) officials said last week.

CPS officials said 1,150 employees received pink slips, and among them 550 were teachers. The other 600 staffers included teacher assistants, clerks and part-time security guards.

Chicago Teachers Union (CTU) president Karen Lewis slammed the city's mayor, former White House chief of staff Rahm Emanuel, and its board of education, calling the decision "yet another brutal attack on public education in Chicago".
Last year, the school district adopted a per-pupil funding model, which ties a school's budget to the number of students enrolled. As a result, a school's annual budget reflects increases or decreases in enrollment. The amount a school receives per student does not change.
Teachers affected by the layoffs can reapply to work in the district as there are 1,780 teaching vacancies, 1,420 of which are full-time positions, CPS said in a statement. In past years, approximately 60% of displaced teachers have found positions with in the district, it said.