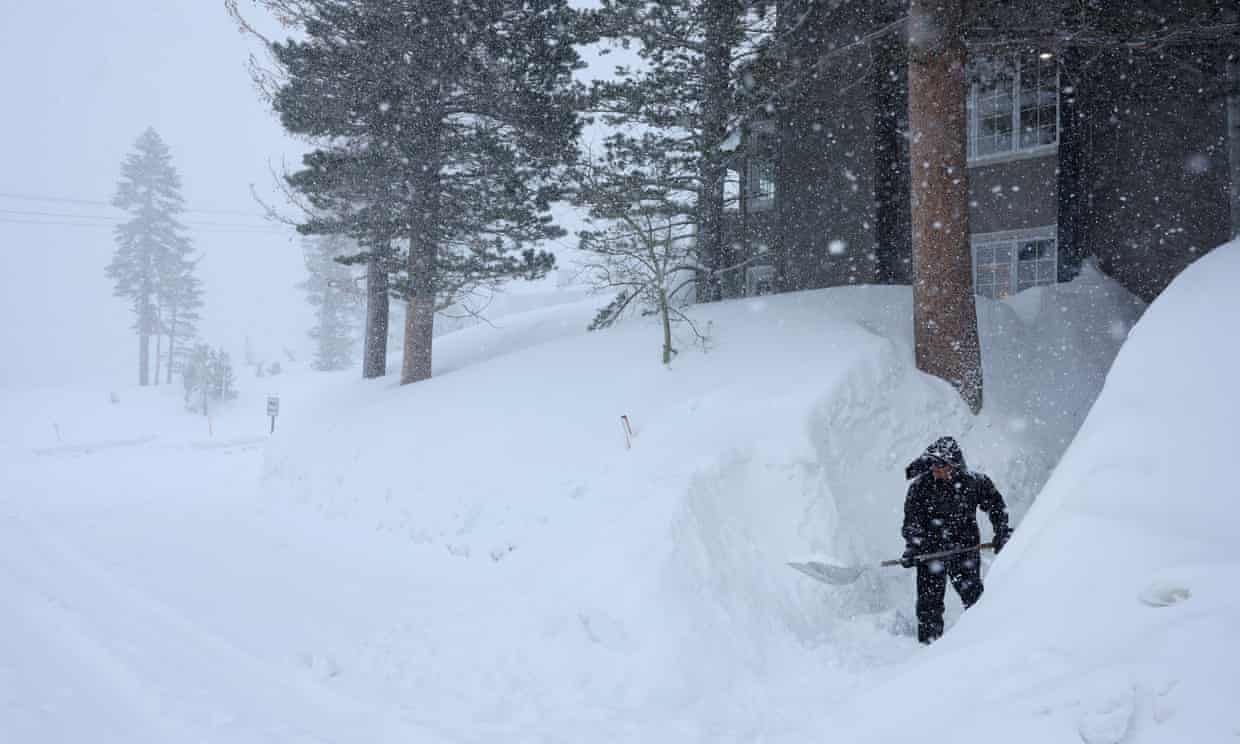 A powerful weather system has brought more wind, rain and snow to California, hitting a state already battered by months of storms.
Forecasters said the storm was not as strong as the systems that pounded California all winter, but it was expected to pull a plume of Pacific moisture into the state as it tracked south.
Still, heavy snow hit coastal mountains and the Sierra Nevada. Chains were required for vehicles on highways through the mountain region, and a section of US 395 on the eastern side of the range was closed due to snowfall. The Mammoth Mountain ski resort in the Eastern Sierra declared its snowiest season on record after 28in (70cm) of snow since Tuesday afternoon pushed season snowfall totals to 695in (17.6 meters) at its main lodge and 870 inches (22.1 meters) at the summit of the 11,053ft (3,369-meter) peak.