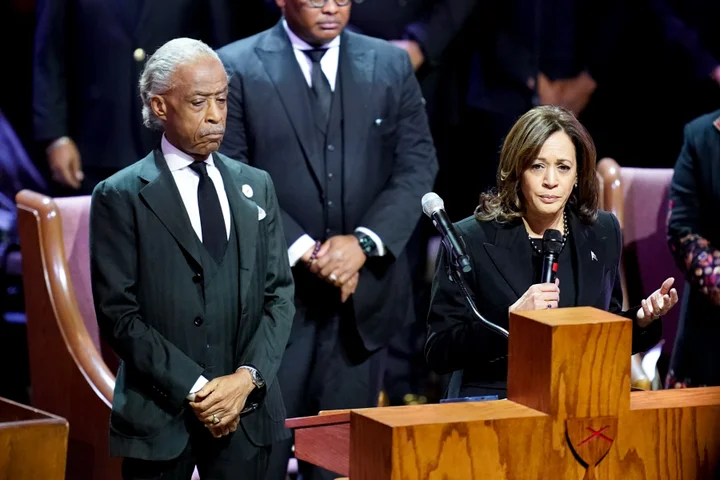 Vice President Kamala Harris took the podium at Tyre Nichols' funeral on Wednesday and condemned the actions of the Memphis police officers who beat him days before his death.
"This is a family that lost their son and their brother through an act of violence at the hands and the feet of people who had been charged with keeping them safe," Harris said after being introduced by the Rev. Al Sharpton, who delivered Nichols' eulogy at Memphis' Mississippi Boulevard Christian Church.
"When I think about the courage and the strength of this family, I think it demands that we speak truth," she continued. "And with this, I will say: This violent act was not in pursuit of public safety."
Five officers have been charged with murdering Nichols. Police pulled over the 29-year-old Black man on Jan. 7 and proceeded to beat him and douse him in pepper spray as he screamed for help, body camera footage showed.