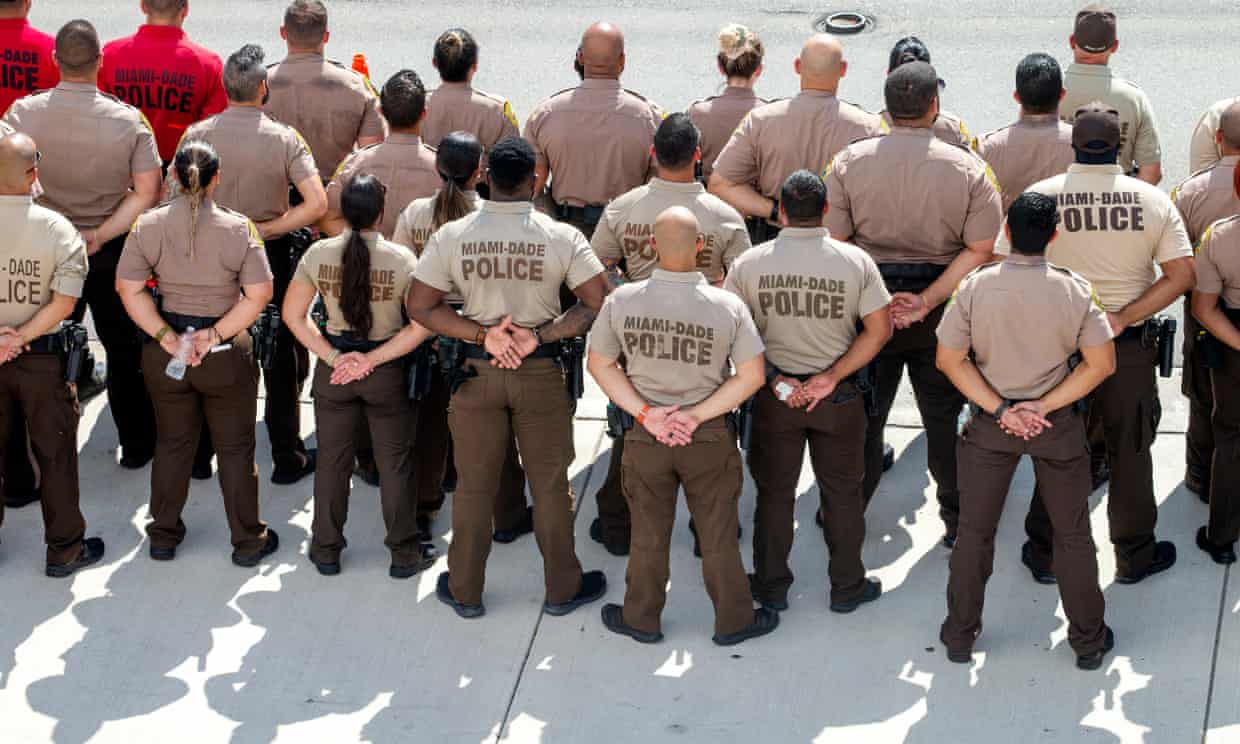 Two Florida police officers are facing armed kidnapping and battery charges for allegedly assaulting a homeless man after handcuffing him without reason, and taking him to an "isolated" location where they beat him unconscious.
The news has emerged as America is grappling with a reckoning over abusive policing in the US following the beating to death of Tyre Nichols in Memphis, Tennessee. Video of the beating of the 29-year-old Black motorist shocked the US and the world when it was released on Friday. Five officers have been charged with his murder.
Now Florida prosecutors say that on 17 December, officers Rafael Otano and Lorenzo Orfila of Hialeah city in Miami-Dade county handcuffed 50-year-old Jose Ortega Gutierrez, a homeless man who was known in the area. Surveillance cameras in the area around did not show any behavior by Gutierrez that would warrant an arrest.