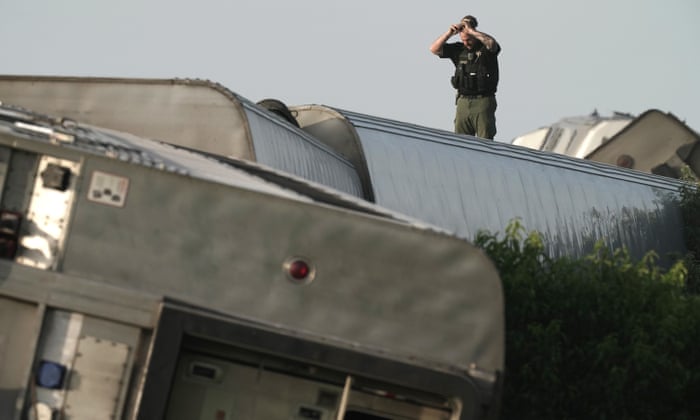 Three people were killed and several others were injured when a passenger train traveling from Los Angeles to Chicago struck a dump truck and derailed in a remote, rural area of Missouri on Monday, officials said.
Two of the people who died were on the train and one was in the truck, Missouri state highway patrol spokesman Corporal Justin Dunn said. It was not immediately clear exactly how many people were hurt, the patrol said, but hospitals reported receiving more than 40 patients from the crash and were expecting more.
At least eight medical helicopters were responding from around the state, Matt Daugherty, director of business development at Lifeflight Eagle, told the Kansas City Star. Daugherty said he knew there were a number of injuries and some people were in critical condition.