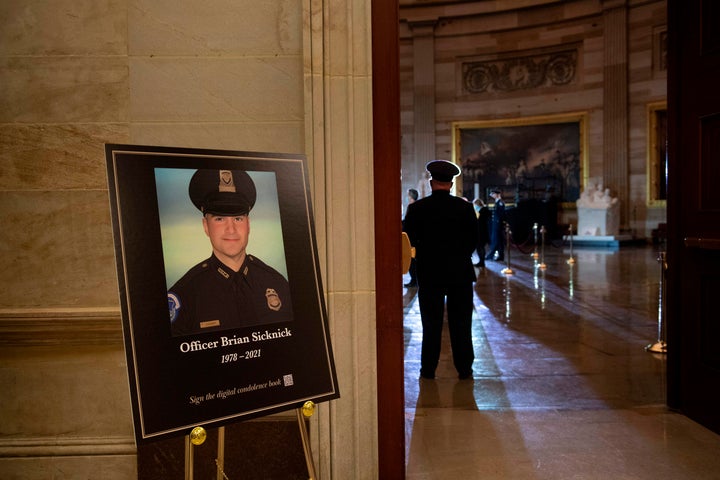 In a major case breakthrough, the FBI has singled out a possible suspect on video in the fatal attack on police officer Brian Sicknick during the storming of the Capitol last month, sources have told a number of media outlets.
The 42-year-old U.S. Capitol Police officer died the following evening after apparently suffering fatal injuries while defending the building against rioting Donald Trump supporters seeking to overturn the results of the presidential election.
After a homicide investigation was launched, officials began to suspect that bear spray may have been linked to Sicknick's death, two FBI officials told The New York Times, which was the first to report news of the possible suspect. The individual spotted on the video attacked several officers with bear spray, including Sicknick, and also discussed using the spray on police in a video, according to the Times.