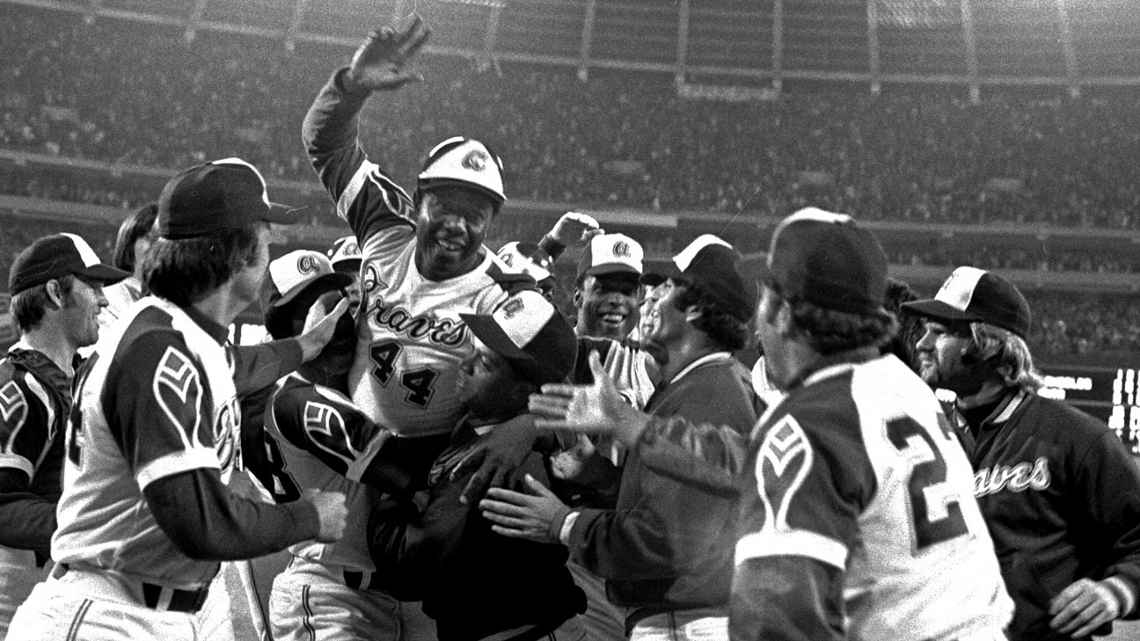 Henry Louis "Hank" Aaron, the Hall of Fame slugger whose 755 career home runs long stood as baseball's golden mark, has died. He was 86.
"Mr. Aaron passed away peacefully in his sleep," Aaron's assistant said in a statement to ABC News. "The family asks for privacy at this time."
One of the sport's great stars despite playing for the small-market Milwaukee/Atlanta Braves throughout a major league career that spanned from 1954 to 1976, Aaron still holds major league records for RBIs (2,297), total bases (6,856) and extra-base hits (1,477), and he ranks among MLB's best in hits (3,771, third all time), games played (3,298, third) and runs scored (2,174, fourth).
But it was Hammerin' Hank's sweet home run swing for which he was best known.