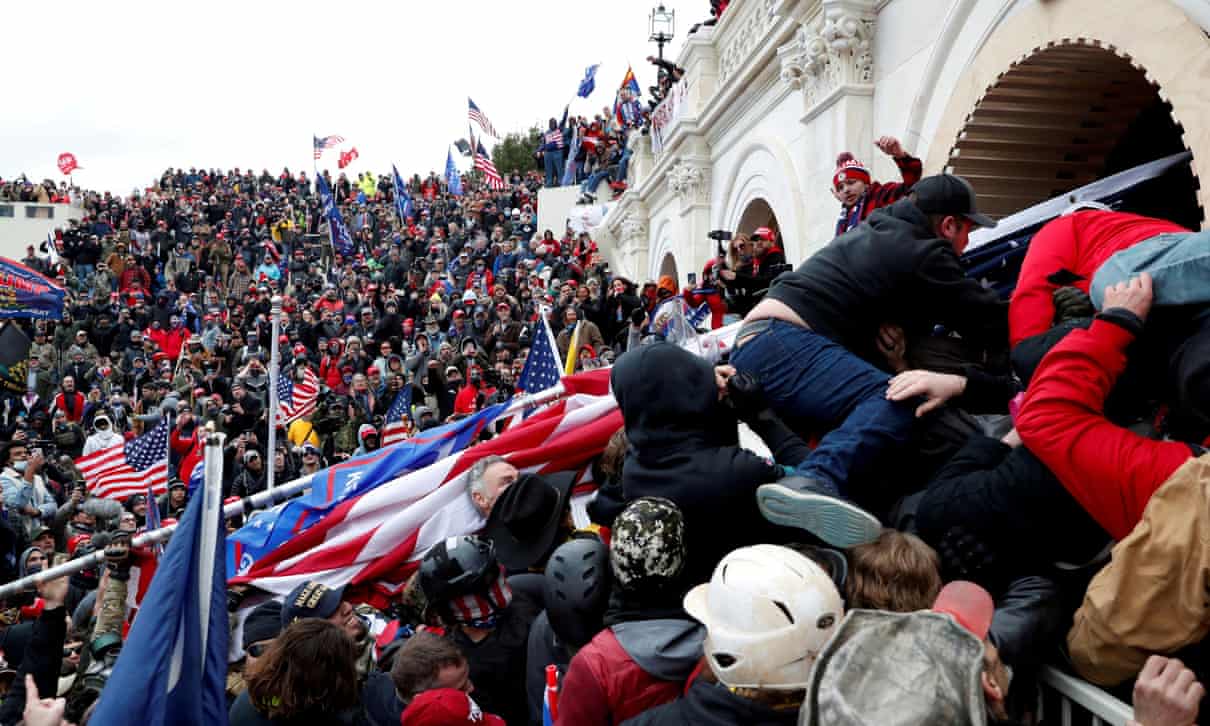 GitHub, a technology firm owned by Microsoft, apologized on Sunday for what its COO, Erica Brescia, called "significant errors in judgment" following outrage that it had fired an employee, who is Jewish, for warning that "Nazis" were among the pro-Donald Trump mob who attacked the US Capitol on 6 January.
"In light of these findings, we immediately reversed the decision to separate with the employee and are in communication with his representative," Brescia wrote in a blogpost. "To the employee, we wish to say publicly: we sincerely apologize."
According to Insider, which first reported the firing, the tech firm terminated the employee two days after he predicted the insurrection's potential Nazi links in a company chat room. The message allegedly cautioned "stay safe homies, Nazis are about".