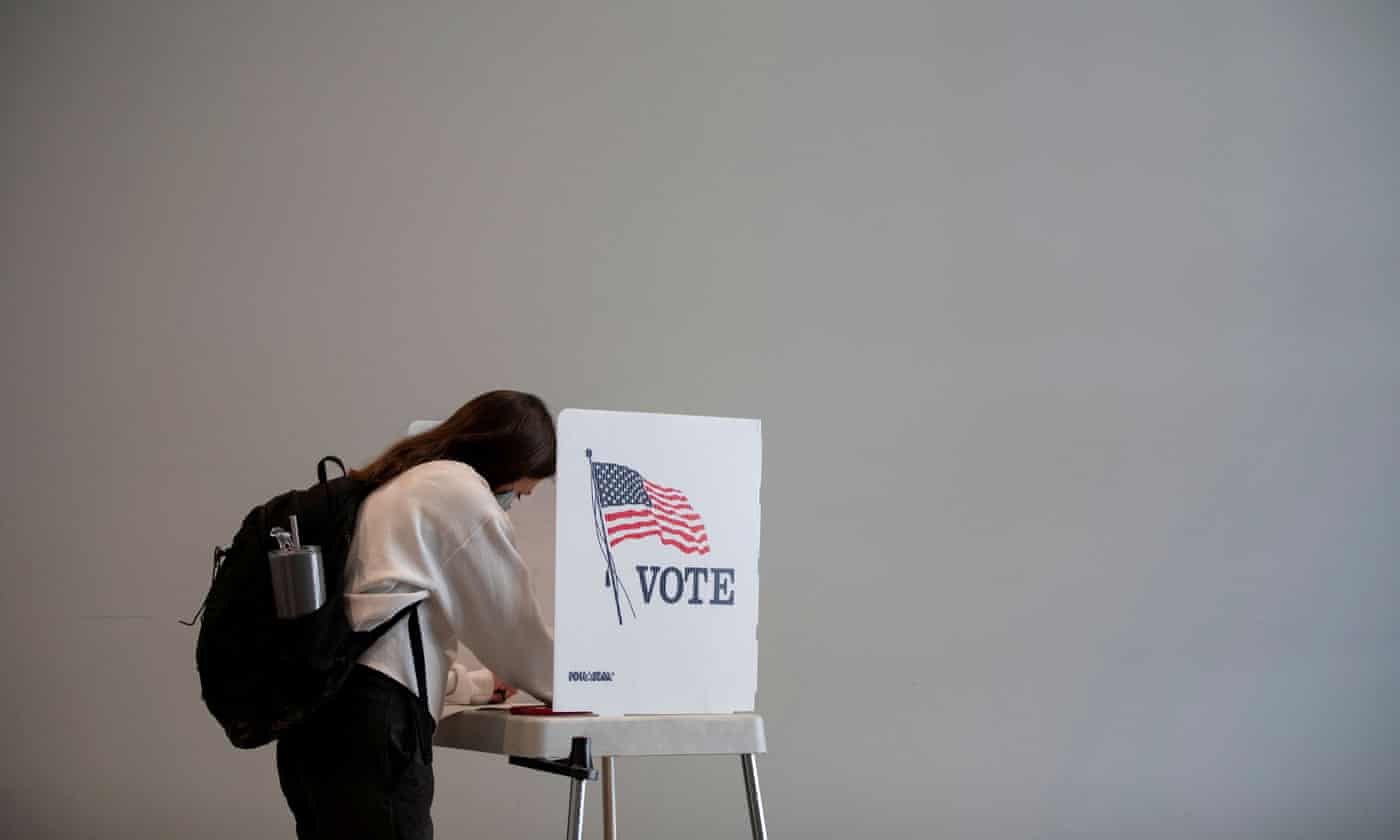 Tom Lambert says he plans to pull the lever at his designated polling station in a Kentwood church just as he has every election for about the last 10 years – with a gun on his hip and a smile on his face.
The Michigan resident said he doesn't expect to need to use his firearm while casting a ballot, but he added, "it's the fight you don't expect that you prepare for".
Jocelyn Benson, the Michigan secretary of state, earlier this month implemented new rules that ban guns within 100ft of polling stations. Now, after several gun rights advocates, including Lambert, sued, a state court judge struck down the rules on Tuesday, just a week before election day. The attorney general's office plans to appeal.
Benson developed the rules in response to armed conservative groups announcing plans to monitor voting centers after Trump several weeks ago called on his supporters to "go into the polls and watch very carefully". Already, armed Trump supporters sparked controversy when they showed up in security uniforms during early voting at a Florida polling location.